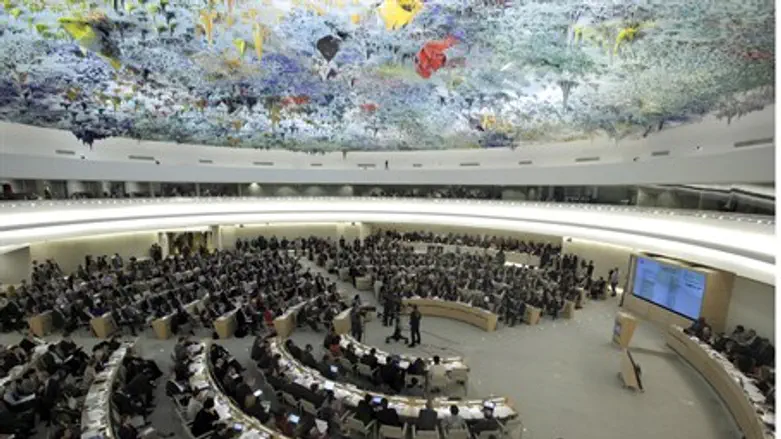 UN Human Rights Council
Reuters
Canadian law professor William Schabas, who was appointed to head the UN committee tasked with probing Israel's alleged "war crimes" during last summer's Operation Protective Edge in Gaza, announced on Monday evening he was stepping down.
According to the Reuters news agency, Schabas cited Israeli allegations of bias due to consultancy work he did for the Palestine Liberation Organization (PLO) as the reason for his resignation.
In a letter to the United Nations Human Rights Council (UNHRC) which appointed him to head the inquiry, a copy of which was seen by Reuters, Schabas said he would step down immediately to prevent the issue from overshadowing the preparation of the report and its findings, which are due to be published in March.
In the letter, Schabas said a legal opinion he wrote for the PLO in 2012, for which he was paid $1,300, was not different from advice he had given to many other governments and organizations.
"My views on Israel and Palestine as well as on many other issues were well known and very public," he wrote, according to Reuters. "This work in defense of human rights appears to have made me a huge target for malicious attacks (...)."
"I believe that it is difficult for the work to continue while a procedure is underway to consider whether the chair of the commission should be removed," Schabas added.
Schabas is well-known for his bias against Israel. Speaking in a 2013 panel, Schabas clearly revealed his great eagerness to bring about the prosecution of Israel over its actions in Gaza, even if that involved "twisting things and maneuvering" in the international legal arena.
Israel's UN Ambassador Ron Prosor compared appointing Schabas to head the inquiry to "choosing Count Dracula to run a blood bank," and Foreign Minister Avigdor Liberman said Israel should not cooperate with the probe.
For his part, Schabas has denied being anti-Israel - but then went on to acknowledge that his previous record raised questions about his objectivity.
Many Israelis have branded the latest inquiry commission "Goldstone 2," after the infamous Goldstone Report set up following Operation Cast Lead in 2009 which was slammed as one-sided and anti-Israel by critics.
Israel several months ago reportedly prevented members of the Schabas commission from entering the country.