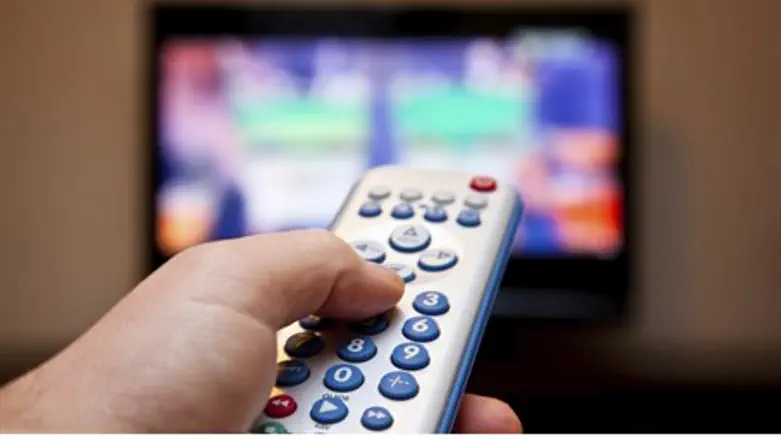 Television (illustration)
Thinkstock
Billionaire Saudi Prince Alwaleed bin Talal on Sunday launched a pan-Arab satellite news channel aimed at challenging established networks in the region, and specifically the controversial Al-Jazeera, according to the AFP news agency.
From a studio lit in green and white, the Bahrain-based Alarab News Channel took to the air, leading with a story about Japanese hostage Kenji Goto, whom the Islamic State extremist group claimed in a video late Saturday to have beheaded.
Alarab is the latest player in the Arabic-language television market, after Qatar-subsidized Al-Jazeera became the first regional news broadcaster 19 years ago.
The new network will also be a rival for Dubai-based Al-Arabiya, established in 2003 and owned by Sheikh Waleed al-Ibrahim, a brother-in-law of Saudi Arabia's late King Fahd.
Alwaleed also belongs to the Saudi royal family and is a nephew of King Abdullah, who died on January 23.
In a highly conservative Islamic kingdom, Alwaleed, who holds no government rank, is unusual for his high profile and periodic comments about economic issues, noted AFP.
Critics have accused the established broadcasters of reflecting their owners' political views, especially during the 2011 Arab Spring uprisings against authoritarian regimes in the Middle East and North Africa.
Both long-running channels deny any slant in their coverage.
Al-Jazeera has come under particular criticism and has been branded "the Muslim Brotherhood channel" due to its coverage in favor of the Islamist group.
In fact, Egypt has accused three journalists from the channel of aiding the blacklisted Muslim Brotherhood of ousted president Mohammed Morsi and of spreading false news. A court in Egypt recently ordered a retrial for the three journalists, and on Sunday one of them was released as Egypt and Qatar work to restore their ties.
Jamal Khashoggi, Alarab's general manager, told AFP the new channel will be even-handed.
"We are not going to take sides," he said, adding, "I think a news channel should not have a political agenda... We should just be a news channel that provides accurate, objective information."
Khashoggi is a veteran Saudi journalist who was forced to step down from the helm of Saudi Arabia's Al-Watan daily in 2010 after it ran an opinion column that angered religious conservatives.
He declined to reveal Alarab's budget but said the channel will have about 280 staff, including correspondents in 30 countries.
Khashoggi said Alarab could not be based in Saudi Arabia because the kingdom does not allow "independent" channels.