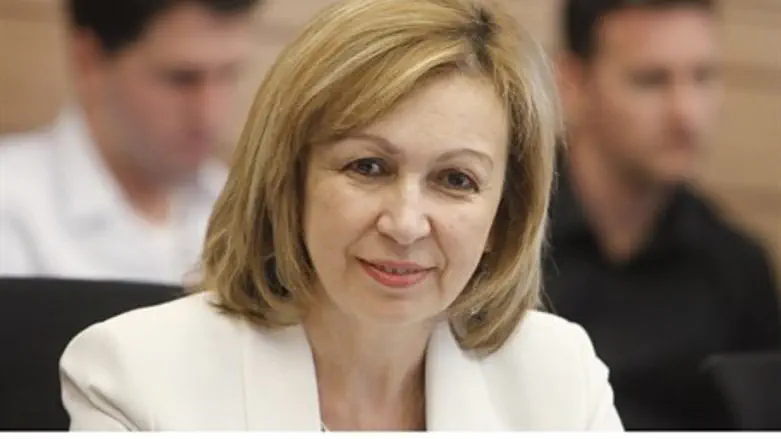 MK Rina Frenkel
Miriam Alster/Flash90
MK Rina Frenkel (Yesh Atid) is retiring from politics, she announced in a mass email to party members Saturday night. 
"After two years of work as a member of the Israeli Knesset, I have decided not to run for the 20th Knesset, but instead - at this stage of life - to work in executive positions [for the party]," Frenkel stated. 
''During my tenure," she said, ''I was privileged to serve the citizens of Israel in a wide range of areas, with an emphasis on activities for disadvantaged populations, action on industry and employment with a focus on the periphery [Negev and Galilee - ed.]. In addition, I worked hard for the survivors and refugees from the Holocaust to receive recognition and commemoration." 
Frenkel is the third MK to quit the party, which is expected to face huge losses during the upcoming March elections. In the past Knesset, the party had 19 seats; in the 20th Knesset, the party is projected to gain only 8-11 seats, according to recent polls. 
On Thursday, MK Shimon Solomon announced his own resignation, also opting to work in Yesh Atid on the executive side instead of continuing to serve in the Knesset directly. 
In December, MK Adi Koll also announced her resignation, noting that she would return to working in the education system. 
Yesh Atid has yet to announce its party list for this round of elections.