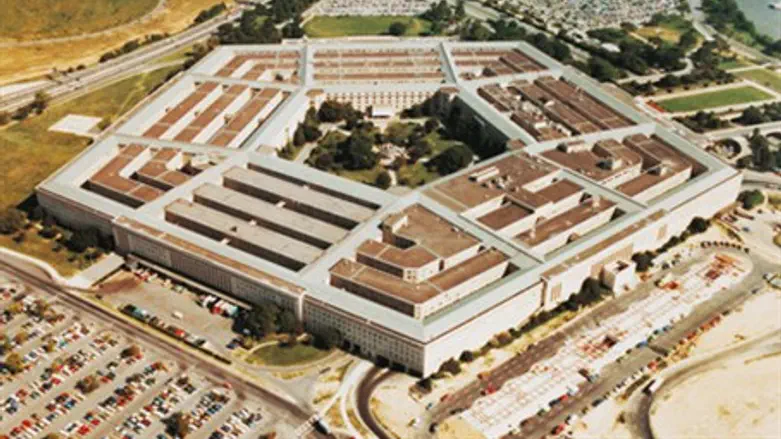 Pentagon (Illustration)
Thinkstock
The United States believes it has killed about 6,000 jihadists in its air strikes against the Islamic State (ISIS) group, defense officials said Thursday, according to AFP.
Pentagon chief Chuck Hagel, however, warned against resorting to "body counts" to measure progress in the war.
The estimate of how many ISIS fighters had been taken out by air raids was first cited by Washington's ambassador to Iraq, Stuart Jones, in an interview aired Thursday by Al-Arabiya television.
Defense officials in the United States reluctantly confirmed the figure but insisted the military was not placing a priority on the measurement, which carried uncomfortable echoes from the Vietnam conflict -- when American commanders cited daily "body counts" to convey progress in the war.
There was no independent confirmation of the casualty estimate and it remains unclear how many civilians might have been inadvertently killed in the strikes.
But if accurate, it would suggest the coalition has inflicted astounding damage on ISIS since the air strikes began in Iraq on August 8 and in Syria on September 23.
The casualty toll would mean bombing raids wiped out roughly 20-30 percent of the IS group's fighting force, which is estimated at between 20,000 to 31,500 fighters, according to the Central Intelligence Agency's estimates released last year.
Hagel told a news conference he could not confirm the 6,000 death toll but said "thousands" of ISIS fighters had been killed in U.S.-led bombing raids.
"We do know that thousands of [ISIS] fighters have been killed, and we do know that some of [ISIS's] leadership have been killed," he said, according to AFP.
However, Hagel said the number of ISIS militants killed was not a useful gauge for assessing the effect of the air campaign.
"I was in a war where there was a lot of body counts every day. And we lost that war," he said.
Other indicators showed that ISIS was on the defensive and under pressure, Hagel said, including signs the jihadists were having trouble recruiting, keeping supply routes open and maintaining communications on the battlefield.
"These are the metrics you look at as to how much progress you're making in a war," he added.
Hagel's comments came hours after Secretary of State John Kerry said that six months of airstrikes led by his country had stopped the advance of ISIS.
The airstrikes "have definitively put Da'esh on the defensive," Kerry said, using the Arabic acronym for the Islamist movement.
"In recent months we have seen, definitively, Daesh's momentum was halted in Iraq and in some cases reversed. Ground forces supported by nearly 2,000 air strikes now, have reclaimed more than 700 square kilometers."
He was speaking following a meeting in London that brought together senior ministers from 21 of the countries involved in the coalition formed last year to fight Islamic State.
Kerry said that thousands of Islamic State fighters had been killed, including 50% of the ISIS command structure, and that "more than a thousand" ISIS positions had been hit, including military bases, checkpoints and oil refineries.