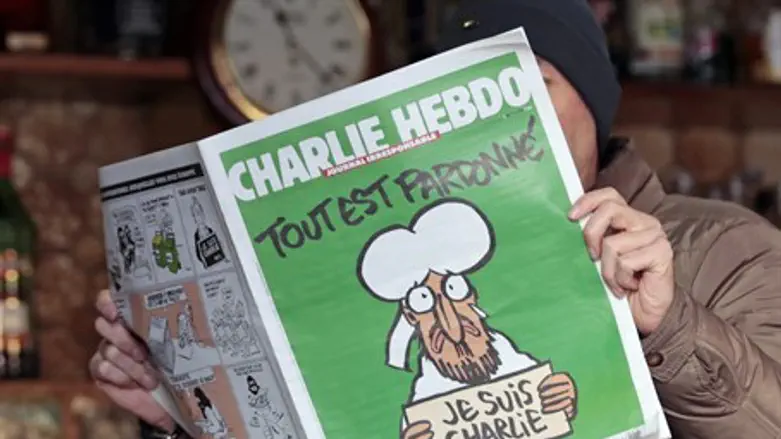 Latest Charlie Hebdo
Reuters
A Belgian museum dedicated to the creator of classic comic book hero Tintin said Thursday that security concerns prompted it to cancel an exhibition honoring the murdered Charlie Hebdo satirical magazine cartoonists.
The museum in Louvain-la-Neuve near Brussels said it took the decision after consulting Wednesday with police who foiled an Islamist plot in Belgium last week, which followed the jihadist attack on Charlie Hebdo in Paris.
"The police presented us with the nature of the potential risks we need to be attentive to," said Nick Rodwell, director of the museum dedicated to the memory and works of the famous cartoonist Herge.
"We decided not to open our exhibition on Thursday morning insofar as it could raise the concerns of both museum staff and the residents of Louvain-la-Neuve," he said in a statement.
The exhibition was supposed to feature portraits of the murdered Charlie Hebdo cartoonists as well as its latest controversial caricature of the
founder of Islam, Mohammed, published after the Paris attack.
Rodwell did not rule out reversing the decision if the alert level in Belgium decreases in the days and weeks ahead.
The government raised the threat alert to three on a scale of four after police conducted a series of raids January 15 to foil an Islamist plot to murder Belgian police.
A week before the raids, two Islamist terrorists gunned down 12 people in an attack on Charlie Hebdo, a satirical magazine which had lampooned Mohammed, along with its satirical barbs against Judaism and Christianity.
Unlike the Jews and Christians however, the Muslim world burst with anger in response to the cartoon, with numerous death threats coming in from jihadist groups.
Belgian authorities have established no immediate link between the plot in Belgium and the killing spree in Paris, which involved a third gunman who killed a policewoman and four Jewish hostages at a kosher supermarket. All three gunmen were killed by police.
AFP contributed to this report.