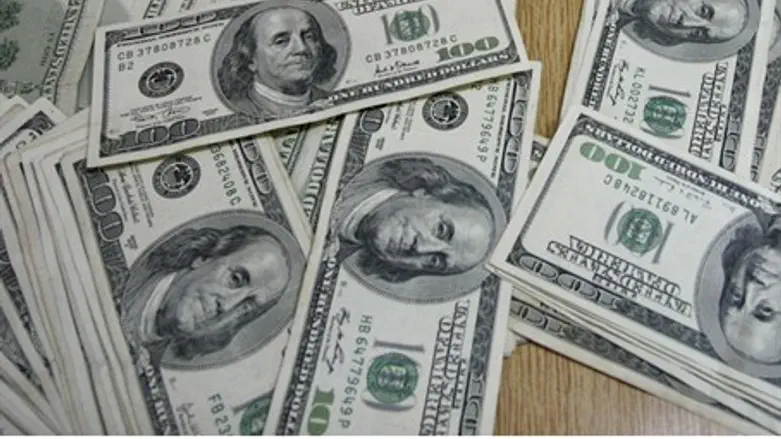 Money (illustration)
Israel news photo: Flash 90
Saudi Arabia has provided $60 million in direct support for the Palestinian Authority's (PA) budget, Saudi Arabia's ambassador to Egypt Ahmad Abdulaziz Qattan said Tuesday, according to the WAFA news agency.
Qattan reportedly said that the Saudi Fund for Development had transferred $60 million to the PA Finance Ministry's bank account.
The Saudi diplomat noted in a press release that amount covers Saudi Arabia's financial contribution to the PA's budget for October, November and December 2014.
The total PA budget for 2014 was estimated at $4.21 billion with a $1.25 billion deficit; when the $350 million deficit in development budget is added, the total budgetary deficit reaches $1.6 billion, noted WAFA.
The Palestinian government received approximately $243 million in financial aid over the first four months of 2014 compared to $1.49 billion over the same period in 2013, the report added.
The PA has repeatedly asked for foreign donations, claiming it is on the verge of collapse due to a worsening financial crisis.
While blaming Israel for the PA's financial woes, its chairman Mahmoud Abbas continues to spend six percent of the PA's annual budget to pay $4.5 million a month to jailed terrorists and another $6.5 million to their families.
Most recently, Israel froze the transfer of tax revenues to the PA in retaliation for its bid to join the International Criminal Court. The move was slammed by the United States as one that "raises tensions", and the PA's chief negotiator said it was "collective punishment" and a "war crime".