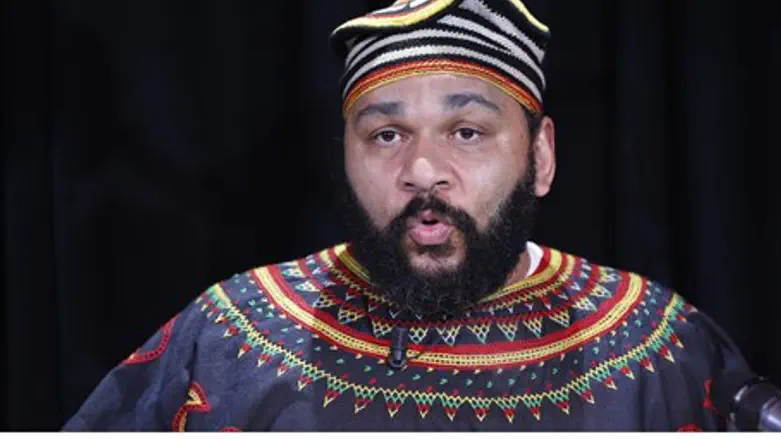 Dieudonne M'bala M'bala
Reuters
French prosecutors said Monday they were investigating notorious anti-Semitic comedian Dieudonne M'bala M'bala for "inciting terrorism" with a Facebook comment that could be interpreted as sympathizing with one of the terrorists who attacked France last week. 
"Tonight, as far as I'm concerned, I feel like Charlie Coulibaly", the comedian wrote, playing the expression "Je suis Charlie" ("I am Charlie") off a reference to Friday's kosher supermarket attacker Amedy Coulibaly.
"Je suis Charlie" was adopted as the rallying cry following shootings at satirical magazine Charlie Hebdo in which 12 people were killed.
Coulibaly killed four Jewish hostages in the kosher supermarket siege, after murdering a police officer Thursday.
Interior Minister Bernard Cazeneuve described Dieudonne's remark as "contemptible" as he visited the heart of Paris' Jewish community on Monday.
The comedian made international headlines in 2013 when French footballer Nicolas Anelka was banned for five matches by English football authorities for using the anti-Semitic quenelle gesture - a reverse Nazi salute created by Dieudonne. 
He made the controversial Facebook post after attending Sunday's unity march against extremism and terrorism that brought more than 1.5 million people, as well as global leaders, on to the streets of Paris in the wake of the attacks.
Dieudonne described the march - considered the biggest rally in modern French history - as "a magical moment comparable to the big-bang." 
The French government has in the past banned Dieudonne's shows because of it's anti-Semitic, and oftentimes inappropriate, content.
He has also been convicted multiple times for inciting racial hatred against Jews. Public authorities say he owes more than 65,000 euros ($84,000) in fines related to past convictions.   
In response to the Interior Minister's comment, the comedian said the government was trying to "ruin my life" when "I am only trying to make people laugh." 
He has removed the offending remark from his Facebook page - a possible sign of a continued attempt to "reach an accord" with the Jewish community of France.