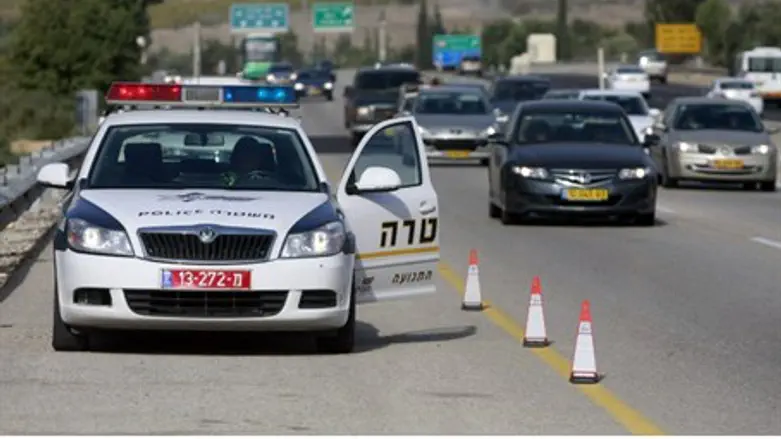 Illustrative
Israel news photo: Flash 90
Police from the Binyamin police department overnight Wednesday arrested an Arab driver who was suspected of preparing to engage in "vehicular terrorism." One of the three passengers in the car was arrested after a chase, and equipment for breaking into vehicles, as well as other materials were found.
Police flagged the driver of the suspicious vehicle as he was driving on Road 60, but the driver would refuse to stop. Instead, the driver sped up, and evaded several roadblocks that had been set up.
Eventually the vehicle came to a stop, and the three people in the car began to flee on foot. Police pursued them, arresting one, after firing into the air. The detainee, a resident of the Arab village of Kabalan, is being questioned. The identity of one of the other members of the group is known and police expect to arrest him soon.
Police said that they did not know why the driver tried to evade the roadblocks, but that his behavior was reminiscent of activities by terrorists. The detainee, in fact, may have been involved in a previous incident in which a police officer was run down, and there are suspicions that he was planning to do the same Wednesday night.
He is being questioned and police plan to ask for an extension of his remand.