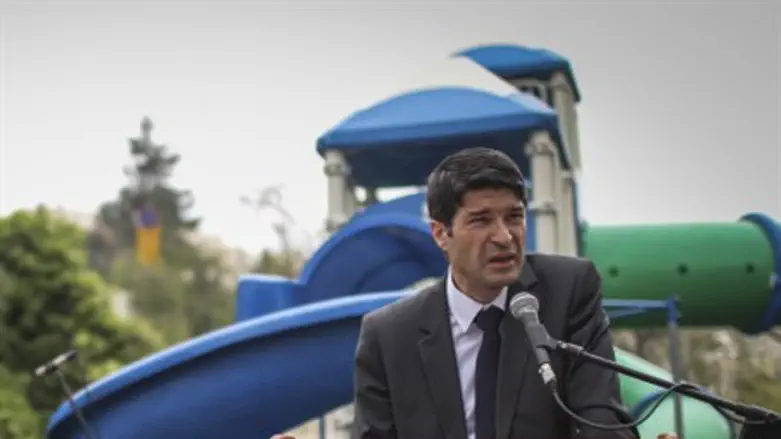 Patrick Maisonnave (file)
Hadas Parush/Flash90
"France will never give in to terrorism," French Ambassador to Israel Patrick Maisonnave stated Wednesday, in statements to Israeli media after Islamists launched a shooting rampage at the Charlie Hebdo offices in Paris, killing twelve people. 
"Democracy and freedom of speech are under attack," Maisonnave said. "We shall fight to defend our values and not give up." 
The attack was "directed against the essence of France - freedom and democracy," he added. 
Maisonnave is hosting a vigil in his Jaffa home Thursday in memory of the victims, and will open the event to the general public. 
"I would like to do this event for the French community in Israel, and for all our friends - to send a message that we are committed to our values," he stated, calling for unity in the face of violence. 
The ambassador added that he lived for years in the French capital and said that he had visited many times the road where the attack unfolded.
"I feel we need to be better prepared," Maisonnave said. "We know that the world is becoming increasingly dangerous. There are no more protected places, you have to remember what happened in Boston a few years ago and before that in London and so on."
"Every democracy can be a target to be attacked in the heart," he added.