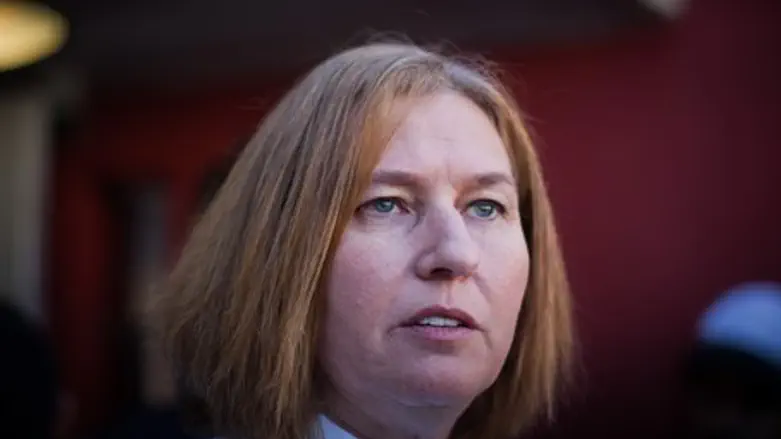 Tzipi Livni
Yonatan Sindel/Flash 90
Prime Minister Binyamin Netanyahu has isolated Israel diplomatically – but she, said Tzipi Livni, will fix that. Speaking to several hundred students in Tel Aviv Wednesday, Livni said that what she called "Israel's increasing isolation internationally" was a "plague of Netanyahu."
Netanyahu, she said, only had half the formula needed for diplomatic success. "It's not enough to speak loudly and confidently. You have to know how to get the world on your side, to accept Israel's ideas of security and defending its interests. Netanyahu does not know how to do this.
"Our good relations with the United States and the rest of the world are an 'iron dome' for our defense," Livni said. "The Palestinians feel they can get away with things like joining the International Criminal Court because Netanyahu has a poor relationship with other world leaders. Unlike Netanyahu, I and Yitzchak Herzog, who will share the prime ministership with me if Labor forms the next government, will know how to do this."
Livni also commented on the massacred by Islamists at the offices of Paris-based magazine Charlie Hebdo earlier Wednesday. "You don't negotiate with terror, you fight terror without compromise – here, in France, or anywhere else in the world. Radical Islamist terror is a crime against the entire free world, including against Israel," she added.