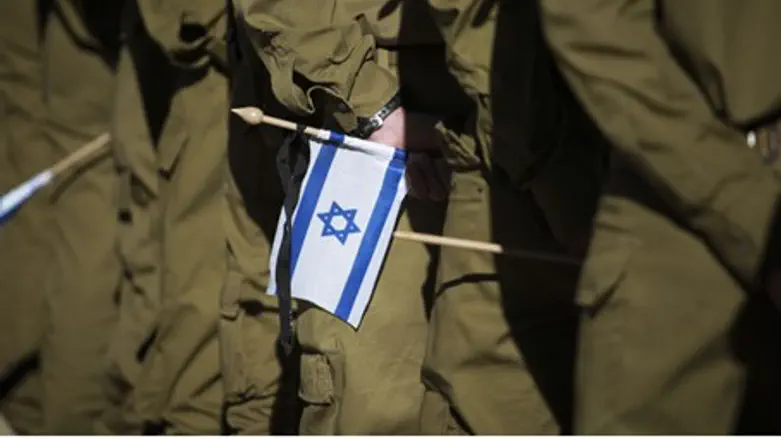 (illustrative)
Flash 90
The majority of the Israeli public has low confidence in state institutions, according to the Israel Democracy Institute's 2014 Democracy Index published Sunday. 
The index, based on a survey of a representative sample of the adult population in Israel, reveals that a significant section of the population reported difficulties with their personal finances. 
One-third of the respondents reported lower than average family income and a fifth of respondents said that they consider themselves "poor."
According to the sample, there is a great sense of relative poverty among Israeli Arabs, immigrants from Asian and African countries, and those who attribute themselves politically right.
79% of respondents believe that the large workers' committees (in the IEC, Israel Railways, Port Authority) have too much power. Most of the respondents answered that they see capitalist attempts to influence the decision-making process as a step that harms democracy.
Over 42% of respondents believe that the Israeli leadership is corrupt and 31% responded that they believe there is some corruption in the government apparatus. Only a minority of respondents (19%) believes that there is no corruption at all.
Another major finding shows that most of the public, regardless of financial situation, identifies with the economic approach advocating government intervention in the economic field. Only a fifth of respondents supported the full capitalist system of free markets and low government involvement.
Nearly half of respondents felt that the overall situation of the country is going well. The majority of respondents, including the Arab sector, also found a high degree of patriotism and pride in being Israeli.
About two-thirds of the Jewish respondents (63%) expressed opposition to discriminatory treatment of the Arab population. However, an overwhelming majority (74%) responded that crucial decisions on issues of peace and security should be made by a Jewish majority.
Despite the negative data, many responded that they are satisfied with their financial situation and family. A clear majority of respondents described their own financial situation as 'good' or 'very good.'
In an international comparison of data between Israel and 27 other countries shows that Israel is in the upper third of countries in the index of gender equality and satisfaction with life.
On the other hand, with respect to the index of civil rights, participation in civics and political stability, Israel is located in the lower third of listed countries.