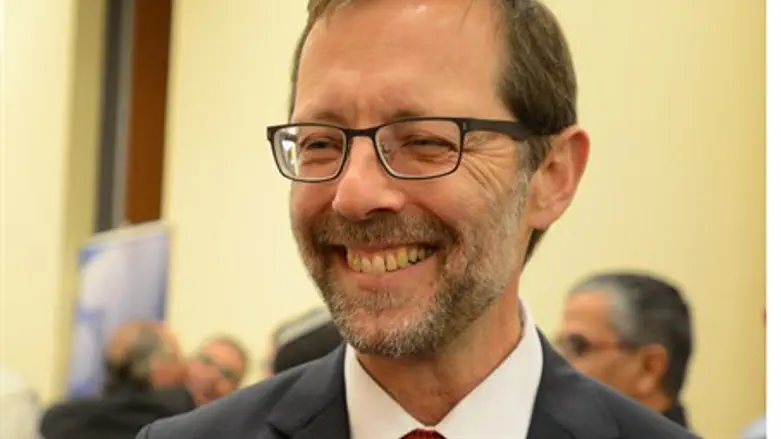 Moshe Feiglin
Gili Yaari/Flash 90
Likud MK Moshe Feiglin may have been disappointed by the primaries results tallied Thursday placing him in an unrealistic spot to be in the next Knesset, but he also received very happy news - his son David Yosef Feiglin got engaged Thursday night.
David was critically wounded in a 2010 traffic accident adjacent to Alfei Menashe, located in western Samaria.
"Praise G-d for His goodness for His kindness is eternal!" wrote the jubilant father MK Feiglin on Facebook after receiving the joyous news.
"Remember my son David? The one who lay unconscious for three months? Last night he got engaged. Welcome to the Feiglins Natalie. Thank G-d! Thank G-d! Congratulations!" wrote Feiglin.
The crash in 2010 occurred in June of that year on a road between the community of Alfei Menashe and the Alfei Menashe Junction. Three other Israelis were wounded lightly in the accident.
As noted by his father, David was hospitalized for a long period of time at the emergency treatment department of Schneider Medical Center in Petah Tikva, with many praying for his recovery.
That recovery was forthcoming, and as little as a year after the crash video showed Feiglin with his son at a wedding.