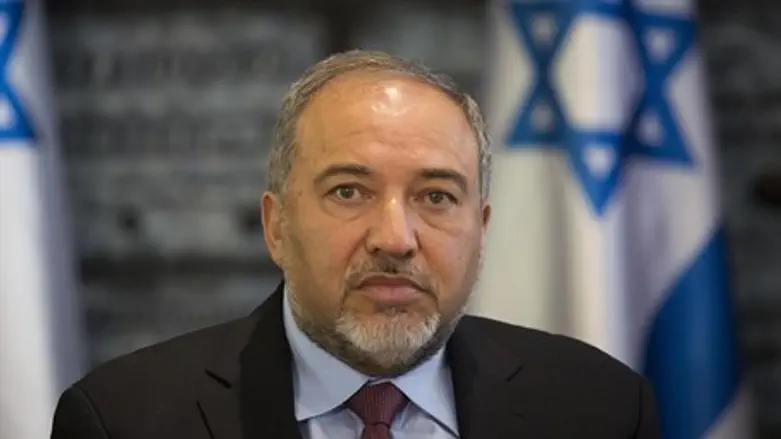 Avigdor Liberman
Noam Revkin Fenton/Flash 90
Foreign Minister Avigdor Liberman harshly criticized Palestinian Authority (PA) Chairman Mahmoud Abbas Wednesday, noting that any "deaf, blind, and dumb" judge in a criminal court would find the PA - not Israel - guilty of war crimes. 
"Abbas can sign any treaty that he wants - the only ones who commit war crimes in the conflict here are the Palestinians themselves, who are responsible for murderous rampages against babies, children, women and men, without distinction, for a hundred years," Liberman fired. "This is something a deaf, blind, and dumb judge would know." 
"Abbas doesn't threaten us - Israel has the most moral army in the world!" he added.
 Earlier Wednesday, Abbas signed the Rome Statute, and filed an official request to join the International Criminal Court (ICC). 
Liberman's response bears similarities to Prime Minister Binyamin Netanyahu's, whose statement also noted that Abbas and the PA are now vulnerable to criminal proceedings against them for war crimes committed in an ongoing saga of incitement and terror against Jews and Israelis. 
"The one who should fear the International Criminal Court at the Hague is the Palestinian Authority, which is in a unity government with Hamas, a declared terrorist organization like ISIS that commits war crimes," Netanyahu stated Wednesday. "We will take steps in response and we will defend the soldiers of the IDF, the most moral army in the world," he continued.