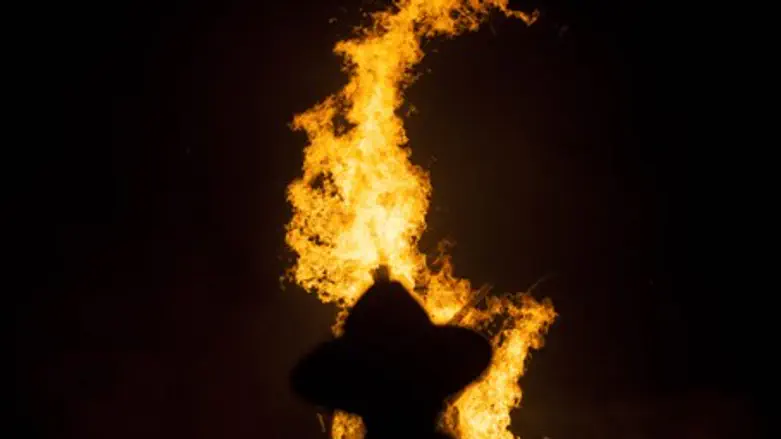 Lag Ba'omer bonfire
Flash 90
With elections on the horizon, members of the Knesset Interior and Environmental Protection Committee decided that the time was right for some new legislative regulations – specifically, on the size and strength of bonfires.
According to the new regulations, bonfires cannot exceed a diameter of four meters (12 feet), and cannot be higher than three meters (nine feet). If they are set in forested areas not specifically designated for bonfires, they must be 150 meters (450 feet) away from the nearest tree.
This is the first time a legislative body in Israel has issued guidelines for bonfires. Local authorities that have found a need to restrict fires have relied on local guidelines and bylaws. The Knesset's rules were drawn up at the behest of the Public Security Ministry, which has been prompted to take up the matter because of the plethora of forest fires during the summer months. Legislation on the matter will be introduced in the Knesset next year, and it may include criminal penalties for those not following the rules.
While officials in the police and Public Security Ministry praised the rules, not all MKs were as enthusiastic. "Who is going to enforce this," asked MK David Azulai of Shas. "This is going to take a great deal of manpower to enforce – bonfires can be lit anywhere, after all. Isn't this a job for local authorities? On holidays like Lag B'omer there is a complete loss of control in this area. There are firefighters, police, Park Authority officials, and others patrolling forests during that day and other times. Who is going to be in charge?"
Despite his misgivings, Azulai, a member of the committee, voted to promote the new rules, which will come into effect upon their publication in several weeks.