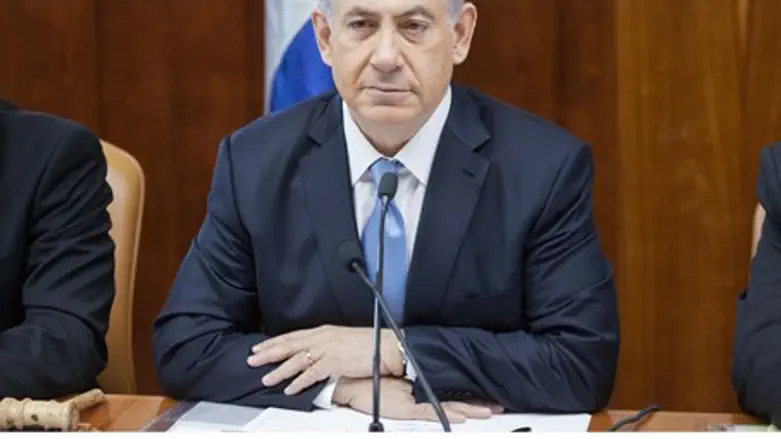 Binyamin Netanyahu
Emil Salman/POOL/Flash 90
Attorney General Yehuda Weinstein has decided that, despite the fact that this is an election period,  it is perfectly fine for Prime Minister Binyamin Netanyahu, who is acting Finance Minister since the firing of Yesh Atid MK Yair Lapid, to take the steps necessary to raise the minimum wage in Israel to 5000 IS per month.
In a letter sent by Netanyahu to Weinstein, the prime minister wrote that the agreement to raise the minimum wage was reached before the decision to have early elections, and therefore can be carried out at this time.
However, Weinstein stated that the state did not agree to set the minimum wage to be kept at 52% of the average wage before elections were declared, so that it is impossible to agree to that part of the planned change, as it has long term implications. 
The Attorney General also added limitations on the Prime Minister's power to reach agreements on the number of steps it will take to raise the minimum wage to the agreed upon level. 
On Sunday, Prime Minister Netanyahu ordered the minimum wage to be raised to 5000 IS monthly, announcing at the start of the weekly Cabinet meeting: "I met the heads of the Histadrut Labor Union and the Manufacturers Association this morning and informed them that I had instructed the Finance Ministry to raise the minimum wage to 5000 IS."
"Following our raising the minimum wage from 3800 to 4300 IS in 2011, we are now raising it from 4300 to 5000 IS per month", he reminded those present.