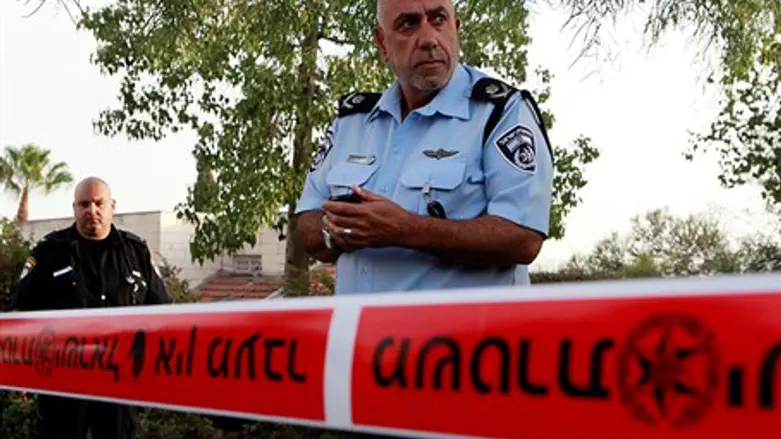 Police (file)
Flash 90
Two bodies were found overnight Wednesday/Thursday, in a burned-out car on farmland near the Nesher power station, on Route 6 near Ramle. 
Police found the car after several callers complained of heavy smoke emanating from under a bridge.
Police and firefighting teams arrived at the scene and identified the car - a BMW, according to Walla! News - and found the two bodies.
A large police battalion, led by Central District Commander Motti Cohen and Coastal Regional Police Chief Brig. Gen. Yehuda Ben-Atar, launched a murder investigation.
Police stated that the bodies have been transferred to the Forensic Institute for identification and that all leads are possible. 
The car was found in an area of open land owned by a man from northern Israel who is "well-known to police," according to the news agency.
This is the second murder incident in the Shefelah/Coastal region this week. Earlier this week, police were called to an apartment in Rishon Lezion and found a 44 year-old woman lifeless, with stab wounds. 
Magen David Adom (MDA) teams declared her dead at the scene, before finding her husband dead by suicide in a nearby park.