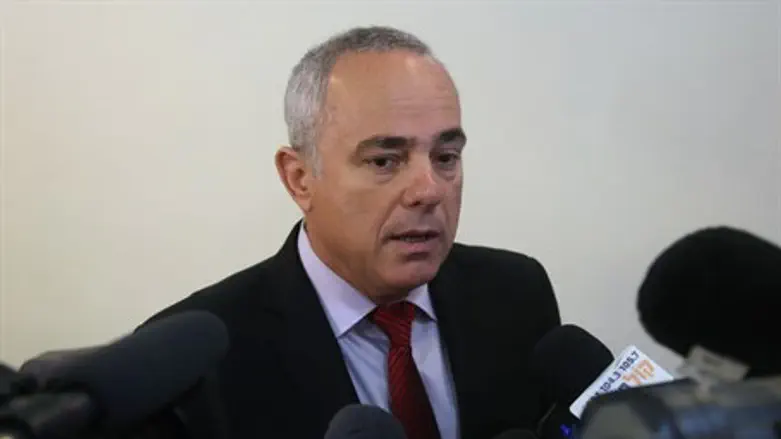 Yuval Steinitz
Flash 90
Israel will not accept a deterioration of the situation along the Gaza border, Intelligence Minister Yuval Steinitz stated Wednesday afternoon. 
"Hamas must figure out that if it will continue to undermine the security situation on the Gaza border it risks an Israeli response, which could snowball to a general and comprehensive military operation that will involve full demolition of its military and government infrastructure alike," Steinitz said.
The IDF soldiers were guarding work on the security barrier with Gaza in the vicinity of Kibbutz Nirim and Nir Oz, to the south of the Hamas stronghold, when they came under fire Wednesday morning. 
The battle that followed critically injured one IDF soldier and killed a top-ranking Hamas commander - Tayseer al-Ismary (33), head of the surveillance unit in Hamas's "armed wing," the Al-Qassam Brigades.
Steinitz's words closely echo those of Prime Minister Binyamin Netanyahu, who sent an equally threatening warning to Hamas in a public statement Wednesday afternoon. 
"Our policy is clear: a determined and firm response against any attempt to break the quiet in the south," he said in a statement. "We will respond forcefully every time there is an attempt to break the quiet achieved in the south after Operation Protective Edge."