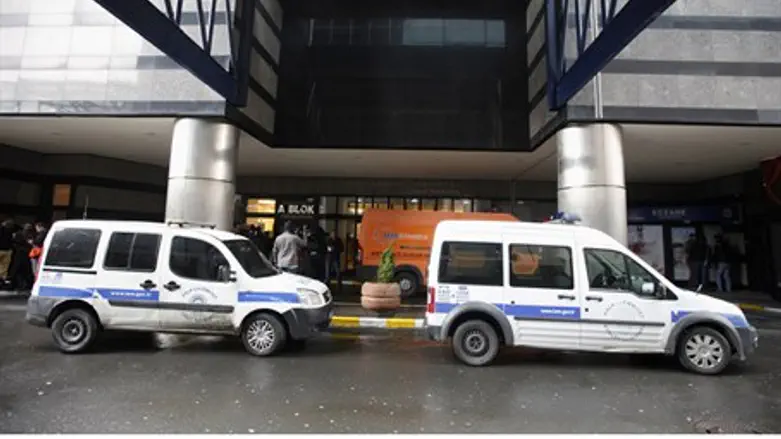 French police vehicles
Reuters
Prosecutors in France announced Monday that Sunday evening's rampage incident was not a terrorist attack. 
The incident occurred when a driver, yelling "Allahu Akbar," plowed into dozens of pedestrians in the eastern French city of Dijon, some 300 miles from Paris. 
13 people were injured, two of them seriously, a source close to the investigation said Sunday evening. Eight of the injured victims remain hospitalized. 
The driver was arrested by police after targeting passersby at five different places in the city and was taken for psychiatric observation. "I did it for the children of Palestine," he told the police officers who detained him.
"The man, born in 1974, is apparently imbalanced and had been in a psychiatric hospital," the source close to the investigation told AFP.
Prosecutors have confirmed that the suspect has a long history of mental illness. They revealed he has been hospitalized 157 times for mental health issues since 2001. The most recent hospitalization was this autumn. 
According to the prosecution the man acted alone and without religious motivation. His call of "Allahu Akbar" was simply intended to give him courage.
The incident in Dijon took place the day after a French convert to Islam was shot dead after stabbing three police officers while also reportedly crying "Allahu Akbar" in the central town of Joue-les-Tours.
The man went to police station, where he suddenly pulled out a knife that had been concealed behind his back. He attacked the three policemen, injuring them slightly.
One of the officers was able to grab his weapon and fire two bullets at the perpetrator killing him on the spot. 
The perpetrator was a French citizen born in Burundi in 1994, a source told AFP, and was known to local police. He was allegedly "known for his extremist views," but apparently did not commit the attack for nationalistic reasons.