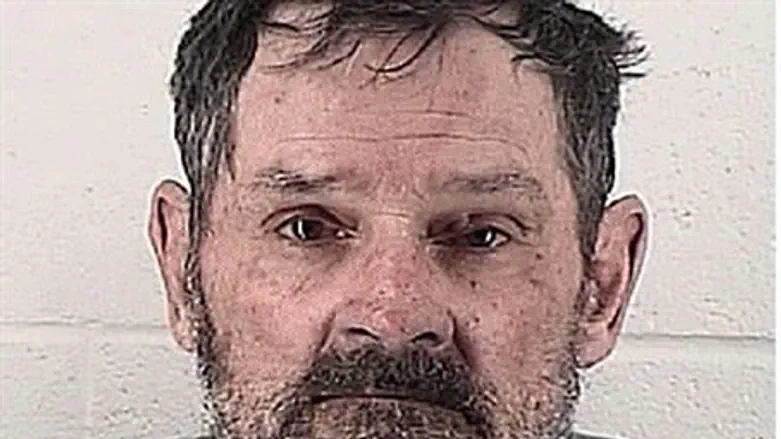 Anti-Semitic killer Frazier Glenn Cross
Reuters
The Chief Prosecutor's Office in Kansas announced Thursday its intentions to seek the death penalty against Frazier Glenn Miller.
Miller, 74, was charged in April with one count of capital murder for the deaths of a 69-year-old physician and his teenage grandson outside the Jewish Community Center of Greater Kansas City.  
He also faces one count of first-degree murder for the death of a 53-year-old woman at the nearby Village Shalom retirement community where she was paying a weekly visit to her mother.  
The reasons for the shootings, which occurred on Passover eve, were racially motivated. 
Miller, who suffers from emphysema, stated last month that he "wanted to make damned sure I killed some Jews or attacked the Jews before I died."
None of the three people killed by Miller - Terri LaManno, William Lewis Corporon, Corporon's 14-year-old grandson, Reat Griffin Underwood - was Jewish.
Johnson County District Attorney Steve Howe filed notice of his decision to seek the death penalty shortly after a judge ruled Miller was mentally competent to stand trial for the killing spree. 
The test was carried out despite the complete refusal on the part of Miller who requested a speedy trial and that the judge not order a competency test be held. 
Prosecutors initially filed a death penalty charge against the longtime neo-Nazi and a former white supremacist leader, shortly after the shooting, in April. 
The Southern Poverty Law Center and Anti-Defamation League described Miller as a North Carolina native and former US army Green Beret commando who, in the 1980s, founded and led the Carolina Knights of the Ku Klux Klan and the White Patriot Party.    
The center, which monitors hate groups, said Miller, a Vietnam war veteran, is well-known for espousing anti-Semitic and white supremacist views.  
He spent three years in federal prison after being indicted on weapons charges and for plotting robberies and the murder of the law center's co-founder Morris Dees.    
Later, he was active in neo-Nazi group called the Order, which called for violence against Jews and blacks.
More recently, resettling in rural Aurora, Missouri, Miller helped launch a short-lived newspaper called The Aryan Alternative and "actively promoted his racist and anti-Semitic views online," the Anti-Defamation League said.
In November, in an interview with the Kansas City Star, Miller boasted "because of what I did, Jews feel less secure. Every Jew in the world knows my name now and what I did."
"As for these white people who are accomplices of the Jews, who attend their meetings and contribute efforts to empower the Jews, they are my enemy, too. A lot of white people who associate with Jews, go to Jewish events and support them know that they're not safe either, thanks to me."
"I have never felt such exhilaration… Finally, I'd done something," said of the aftermath of the attack. 
In court Thursday, the District Attorney placed a copy of the death penalty notice in front of Miller, who, while sitting in a wheelchair, appeared much healthier than previous court appearances. 
"I don't fear the death penalty," Miller said, according to the Star. "I'm already dying."