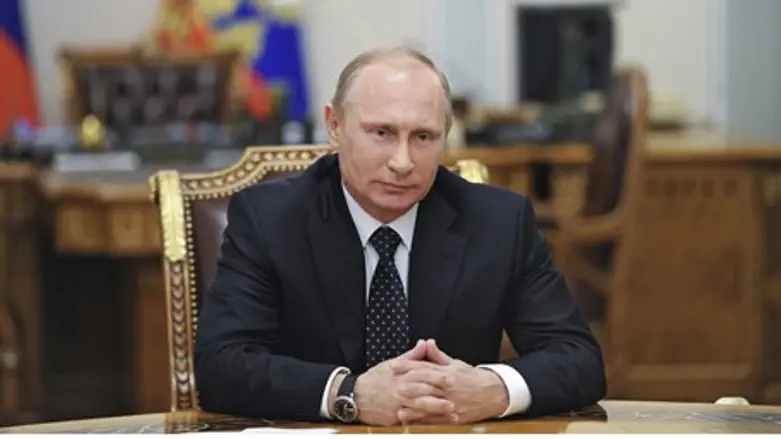 Russian President Vladimir Putin
Reuters
The Federation of Jewish Communities in the Czech Republic has firmly opposed Russian President Vladimir Putin visiting Prague to attend ceremonies marking the 70th anniversary of the liberation of Auschwitz, AFP reports Saturday.
Invited to attend events by Czech President Milos Zeman, the Russian leader has thus far neither accepted nor rejected taking part in the commemorations organized by the European Jewish Congress from January 26-27 in Prague and Terezin.
The Federation of Jewish Communities in the Czech Republic "considers the visit of President Putin to Prague inappropriate for the day of Holocaust remembrance and prevention of crimes against humanity," the organization said in a statement seen by AFPon Saturday.
"The regime Putin established and embodies doesn't respect international treaties, is aggressive abroad and uses its power to occupy the territory of a neighbouring state," the statement said.
The commemorations will include the "Let My People Live" forum in Prague, and an act of piety in the Nazi-run Terezin concentration camp, to which representatives of 47 countries have been invited.
Many have confirmed their presence at the commemorations, including European Commission chief Jean-Claude Junker, as well as parliamentary leaders from some 23 countries.
Ukrainian President Petro Poroshenko is also expected to attend, though US President Barack Obama has said he will be unable to attend.
Some 1.1 million people from around Europe - about one million of whom were Jews - perished in the Nazi death camps of Auschwitz-Birkenau between 1940 and 1945.