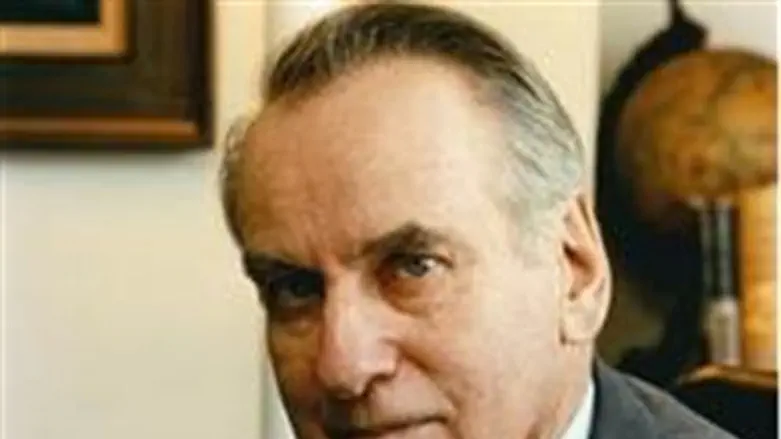 Zalman Shoval
Flash 90
The decision is by the European Union to remove Hamas from its list of terrorist organizations is a "very puzzling" one, according to former Israeli ambassador to the US Zalman Shoval.
"I would like to believe that they are telling the truth when they say it was a 'technical error,' but we cannot ignore this. One would expect the European Union and the European Court to understand the implications of this incident."
The reclassification of Hamas came Wednesday after the terror group filed an appeal asking that it be removed from the EU's terrorist group list – a decision the the European Court of Justice in Luxembourg agreed to, based on Hamas' arguments hat the group's inclusion on the list was against EU procedures and without sufficient evidence.
The court said in a statement that Hamas's inclusion was based on "factual imputations derived from the press and the Internet" as opposed to sound legal judgments. But it stressed that Wednesday's decision to remove Hamas was based on "technical grounds" and does "not imply any substantive assessment of the question of the classification of Hamas as a terrorist group."
A lawyer for Hamas, Liliane Glock, told AFP she was "satisfied with the decision."
Hamas, said Shoval, is a well-known terrorist group with much blood on its hands, "similar to terror groups around the world, like the Taliban, ISIS, and others. To provide them with a moral victory, even based on 'technical issues,' is at the very least stupidity and certainly worthy of condemnation."
What Israel needs to learn from the incident, he said, was that "we have few if any friends in the European Union. We have seen for a long time how they justify every Arab complaint, and automatically blame Israel without checking the facts."
"They are unfriendly towards us, and we must remember that when we talk about our relationship with the United States," he added.