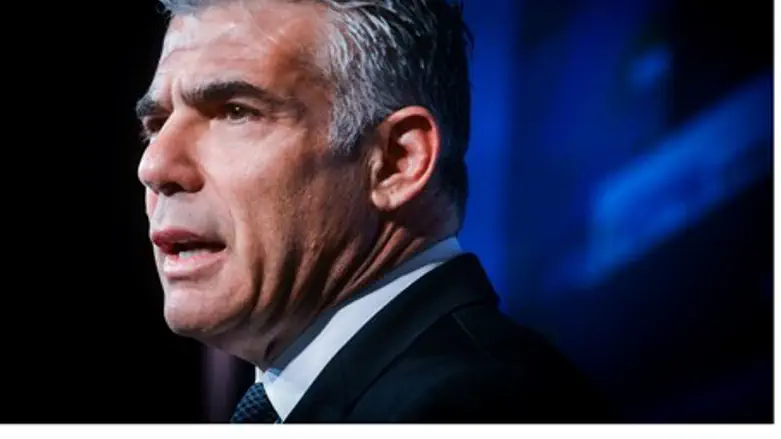 Yair Lapid
Flash 90
Has Yesh Atid party head Yair Lapid joined the ranks of the left?
According to the heads of parties in the center-left of the political spectrum, the answer is no: he has refused to sign a vote-sharing agreement with any of them.
As a result, party officials said, the left is likely to lose a seat in the next Knesset - a seat that could be crucial to forming a government.
In the upcoming Knesset, parties will have to garner close to about 50,000 votes for each Knesset seat. And if they come up short, the votes between the previous seat threshold and the next threshold are lost.
To prevent this, parties sign vote-sharing agreements among themselves, transferring the extra votes to the party that is closest to the next threshold.
Such agreements have already been signed between the Likud and Jewish Home, and between Yisrael Beteinu and the new Kulanu party, announced Wednesday by former Likud MK Moshe Kahlon.
Lapid, however, hasn't signed an agreement with anyone, despite being solicited by several parties on the center-left, including Labor and Meretz.
At first, negotiators for the parties thought that Lapid was negotiating in a "tough" manner, but later realized that he has no intentions of signing an agreement with any of them.
As a result, the parties are questioning Lapid's commitment to their cause. One senior party official quoted in Ha'aretz Thursday said that "his refusal to sign jeopardizes what may turn out to be a very important seat, and could prevent the formation of a coalition."
Lapid has not commented on his reluctance to sign a vote-sharing agreement.