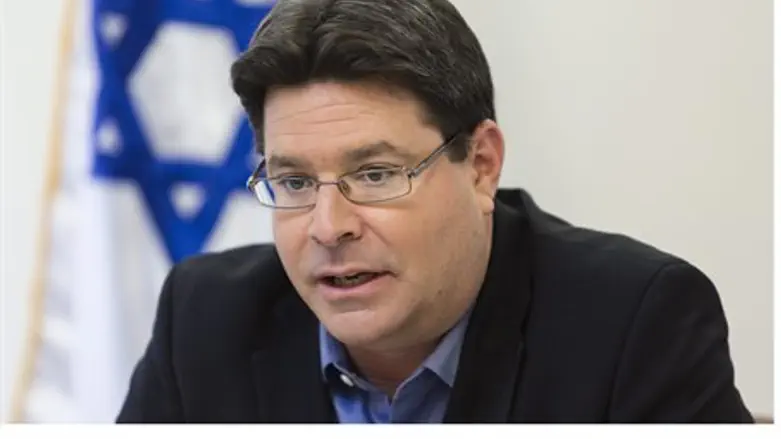 Ofir Akunis
Flash 90
Prime Minister Binyamin Netanyahu has appointed MK Ofir Akunis (Likud) as Deputy Minister of Environmental Protection for the remainder of the government's term.
Akunis will run the Ministry for Environmental Protection, which has no minister to head it since MK Amir Peretz (Hatnua) resigned last month as Minister of Environmental Protection, ahead of the crisis in which Netanyahu sacked Hatnua leader Tzipi Livni from the justice ministry and called new elections. Peretz said he was resigning in protest over Netanyahu's policies.
Akunis, 42, has been an MK since 2009. He was a deputy minister in the Prime Minister's Office until now, and has also been Chairman of the Knesset's Economics Committee.
While other, larger ministries have been freed up by the sacking and resignation of Hatnua and Yesh Atid ministers, Netanyahu decided to urgently appoint a Deputy Minister of Environmental Protection because of the disastrous oil spill in the country's south. The Eilat-Ashkelon pipeline disaster is one of the country's worst-ever ecological catastrophes.
The prime minister will visit the Arava region with the outgoing Director of the Prime Minister's Office, Ahrel Locker, to see from up close the attempts to clear away polluted soil and prevent the spill from reaching the Gulf of Eilat.
The amount of oil to have spilled is estimated at five million liters.