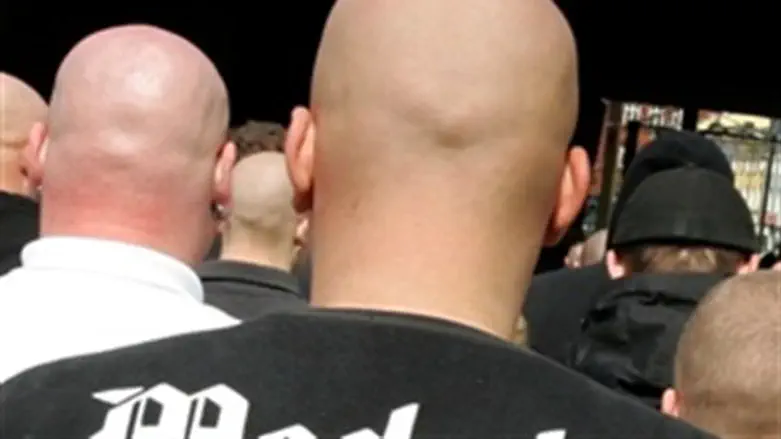 white supremacists
Reuters
Top Nazi fugitive Alois Brunner died in Syria at least two decades ago, a renowned French Nazi hunter said Thursday, disputing recent claims he died four years ago.
Brunner, who topped most wanted lists over the Holocaust, "died in his bed but he died 20 years ago or more, in my opinion," French lawyer Serge Klarsfeld told AFP.
He was responding to Monday's announcement by the Simon Wiesenthal Center that Brunner, the unrepenting "right-hand man" of leading Holocaust architect Adolf Eichmann, was almost certainly dead. Born in 1912, Brunner would be 102 now.
The director of the Nazi-hunting group's Jerusalem office, Efraim Zuroff, said that according to a German intelligence officer, Brunner "died four years ago in... Damascus," where he had fled seeking refuge decades earlier.
French investigators, trying to call Brunner to account for crimes committed during the occupation of their country, lost track of him in 1992 in Damascus, where he had been living under an assumed identity.
"We know that in 1992, he was taken out of his apartment in an ambulance. He was in very bad health at that time so I don't see him having lived until 2010," Klarsfeld said on the sidelines of a conference in the southern French city of Bordeaux.
Brunner stood accused of being responsible for deporting more than 120,000 Jews to the death camps during World War II.
After the war Brunner escaped detection by taking on a false identity and worked for two years for the U.S. occupying forces in Germany, before fleeing to Egypt in 1954 and from there to Syria, where he was protected by successive regimes.
He was pursued by Nazi hunters and survived assassination attempts allegedly by Israel's secret intelligence service, the Mossad.
Klarsfeld said Brunner lost several fingers and an eye in two separate letter bombs.
Zuroff recently told a British news site that Brunner advised former Syrian President Hafez Al-Assad on torture techniques and repression.