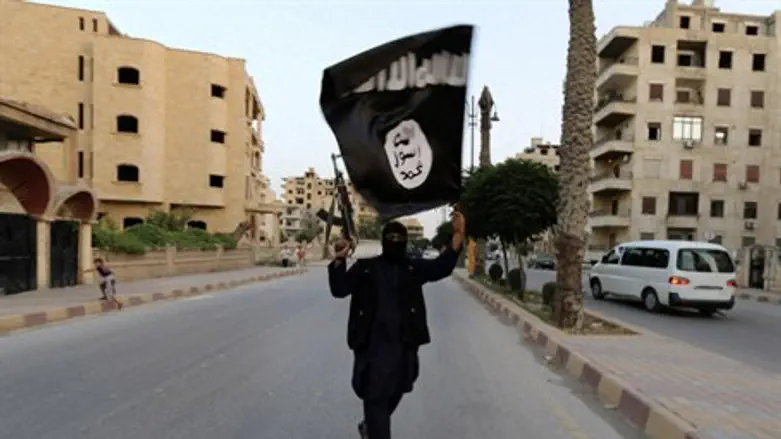 Member of Islamic state
Reuters
A series of letters from French nationals, who have left home to join the terrorist group Islamic State in Syria and Iraq, were published recently by the Le Figaro newspaper.
The letters offer a rare glimpse into the lives of these unhappy militants - some even begging to come home - whose complaints range from the practical to the absurd. 
"I'm fed up. My iPod doesn't work anymore here. I have to come back," wrote one Frenchman, complaining about his mission in Syria. 
"I've basically done nothing except hand out clothes and food," another militant wrote, exemplifying a common complaint - unhappiness with the duties these fighters been ordered to carry out. 
This militant in particular wants to return to France from Aleppo, Syria, citing his work and the coming winter. "I also help clean weapons and transport dead bodies from the front. Winter's arrived here. It's begun to get really hard."
Another militant wrote: "I'm fed up. They make me do the washing up."
And yet another letter revealed how one man objected to being sent to the frontline of fighting; his protests were ignored. "They want to send me to the front, but I don't know how to fight."
There are approximately 376 French nationals currently fighting in Syria, according to The Telegraph. Of about 100 jihadists who have actually returned to France, 76 are serving time in prison. 
Despite the high chance of being thrown into French jail, many nationals are beginning to leave ISIS behind. 
"Everyone knows that, the longer these people stay there, the worse it will be because having watched or committed atrocities, they become ticking time bombs," a lawyer was quoted as saying in Le Figaro.
"But, when it comes to having a discussion about whether France is ready to accept repentants, no politician is willing to take the risk. Imagine if one of these ex-jihadis(ts) is involved subsequently in an attack?" 
Hilal Khashan, a political science professor at the American University of Beirut, told Al Arabiya News  that the fundamental reason for the spike in foreign nationals traveling to Syria and Iraq was their "sense of anomie" (a sociological condition in which society provides little moral guidance to individuals). 
But, Khashan added, "after spending time fighting for ISIS in Iraq and Syria, they came to a conclusion that no matter how bad in their opinion their life was in the West, it still remains much better to what they are currently encountering."
"This is a wakeup call for them, probably, and it might as well open new horizons for them once they get back… Western countries need to treat this phenomenon as a psychological case rather than as a criminal issue," he concluded.