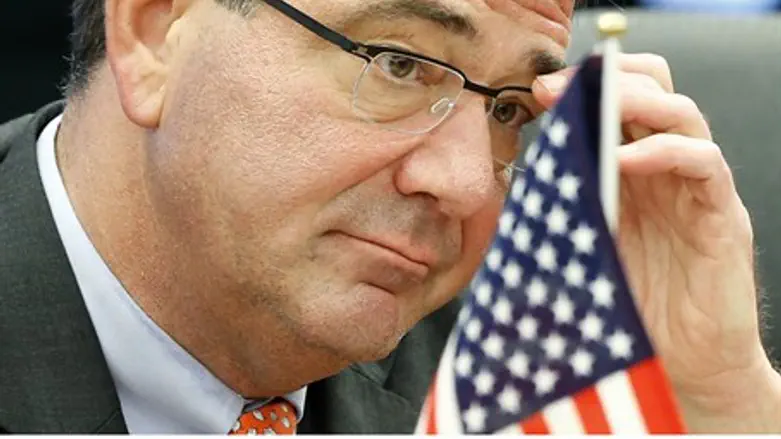 Ashton Carter
Reuters
The former number-two ranking official at the Pentagon, Ashton Carter, will likely be named as the next United States Defense Secretary, AFP reported Tuesday, citing American media. 
President Barack Obama was poised to nominate Carter -- a physicist turned national security policy wonk -- to replace outgoing Pentagon chief Chuck Hagel, "barring any last minute complications," CNN reported, citing several unnamed administration officials.
The White House declined to confirm or deny the reports but said Carter was on a "short list" of candidates and highlighted his qualifications for the post.
Carter had served "very, very ably" as the former deputy defense secretary and enjoyed bipartisan support in Congress, White House spokesman Josh Earnest told reporters, according to the AFP news agency.
As Carter had been confirmed by lawmakers for his previous position by unanimous consent, "this is an indication that he fulfilled some of the criteria that we've discussed in the past," Earnest said.
"He is somebody that does have a detailed understanding of the way that the Department of Defense works," he added.
Pentagon officials acknowledged to AFP that Carter was among the top contenders for the post but could not confirm if a final decision had been taken.
Hagel, the outgoing Pentagon chief, announced his resignation last week. Officials privately said he was forced out after losing the confidence of the White House, as the United States wages an air war against Islamic State jihadists in Iraq and Syria.
One of the leading candidates to replace Hagel was Michèle Flournoy, who was undersecretary of defense for policy from 2009-2012, but she pulled out of the race a day after Hagel's resignation.