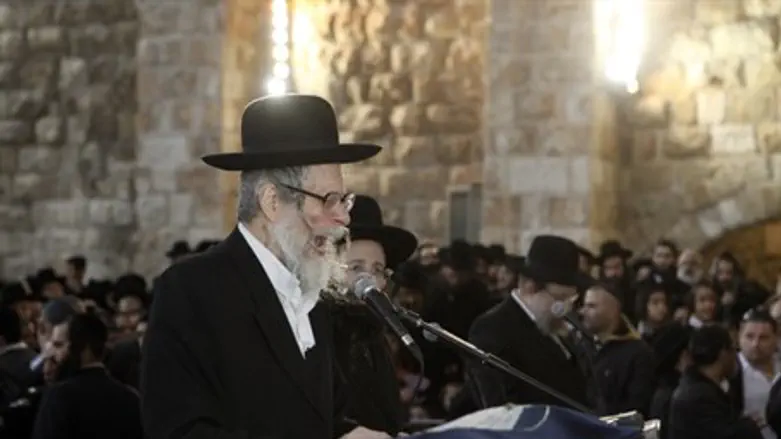 Rabbi Eliezer Berland
Flash 90
The extradition of Rabbi Eliezer Berland from Holland has been delayed Monday, after new evidence was brought to the case, according to a Haarlem court ruling. 
Berland, represented by Attorneys Sharon Nahari and Louis de Leon, is being held in the Netherlands awaiting trial. Part of the issue, his lawyers stated, includes the fact that the crimes of which he is accused allegedly took place across 1949 Armistice lines, which the Netherlands does not recognize as Israel, according to DutchNews.nl.
The Rabbi, who is the head of the "Shuvu Banim" sect, was accused of committing indecent acts against several young female followers; he is wanted in Israel for questioning. Berland fled Israel before he could be arrested, however, to the US, Italy, and Switzerland.
He settled for a time in Marrakech, Morocco before being forced out by the government. He then moved once again to Zimbabwe, from where he was allegedly deported earlier this year.
He was eventually arrested at Amsterdam Airport on September 11 at the request of Israeli authorities. 
Berland, meanwhile, is allegedly ill, and was hospitalized in the Netherlands on Sunday claiming he felt unwell. He was released from the hospital Sunday night but did not appear at the court hearing, which commenced without him present. 
Rabbi Berland's lawyer, Attorney Sharon Nahari, confirmed the details and said: "We welcome the decision, the court will review our claims."
Followers of Rabbi Berland told Walla! News that during the past 24 hours, before the court's decision, "Rabbi sat in his room, prayed and studied for hours. When the decision was made in the court an associate entered to inform him of the news."
"The Rabbi danced for a while, then returned to teaching as he does every day for several whole hours," the source added.