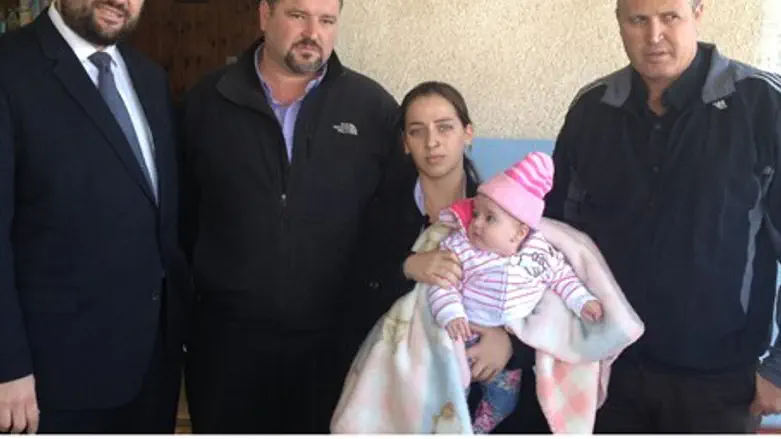 OU Israel representatives visit Seif family
PR photo
The Orthodox Union (OU) was moved by the story of Zidan Seif, the 30-year-old Druze police officer who was murdered by terrorists at the Jerusalem synagogue in Har Nof, as he tried to stop their attack in which they murdered four Jews.
Rabbi Avi Berman, Director General of the Orthodox Union in Israel, recently visited the Seif family home in the town of Yanuh-Jat in the Galilee.
Rabbi Berman told the family of the strong desire on behalf of Jewish communities from the United States to thank them for their son's heroics and express their sympathy, and added, "Dozens of rabbis, donors and members of the communities asked me to come here and thank you on their behalf to your wonderful family who raised a man who sacrificed his life for others."
Zidan's family told Rabbi Berman of their son's special character and how he always wanted to help those in need. Towards the end of the visit, Rabbi Berman told the family members that OU had decided to help out the family as much as possible, including in commemorating Zidan's name.
Rabbi Berman told the family that he served with Druze in the IDF and always knew there was a close bond between the two peoples "but the story of Zidan's death added a special feeling that is now stronger than any previous knowledge," he added.