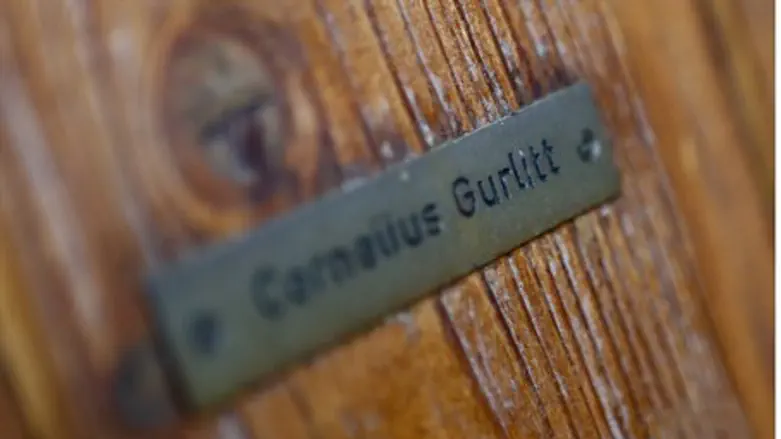 The name plate on the house of Cornelius Gurl
Reuters
An anonymous benefactor has put up at least 800,000 euros to help the Museum of Fine Arts in Bern house a massive collection of 1,000 artworks hoarded during the Nazi era. 
The donation means preparations will start immediately for the arrival of the collection of German recluse Cornelius Gurlitt, reported Swiss paper Tages Anzeigeron Wednesday.
The patron, who requested anonymity, has given at least one million Swiss Francs (over 800,000 euros), but a museum spokesman did not provide AFP with the exact amount.
Gurlitt, who died last May aged 81, was the son of an art dealer tasked by Adolf Hitler with helping to plunder great works from museums and Jewish collectors, many of whom perished in the gas chambers.
The trove of 1,280 works was unearthed in Gurlitt's cluttered Munich flat during a routine tax inquiry in 2012. More than 300 other works were later discovered in a ramshackle house Gurlitt owned in Salzburg.
The museum is to publish this week a complete list of the collection, which will be the first ever full public accounting of the trove of works.
Museum officials announced Monday they would accept the collection but pledged to restitute any looted pieces.
Under the terms of the agreement, nearly 480 avant-garde works deemed by the Nazis to be "degenerate art", or not befitting the ideals of the Third Reich, would be loaned by Bern primarily to institutions from which they were confiscated.
Museum leaders have called the collection "mind-blowing", with museum director Matthias Frehner saying it is worth "billions"
Picasso, Monet, Chagall and other masters are included in the hoard discovered at the two homes owned by Gurlitt.
Among the masterworks is a large format painting from post-impressionist artist Paul Cezanne of Saint-Victoire mountain in the south of France.