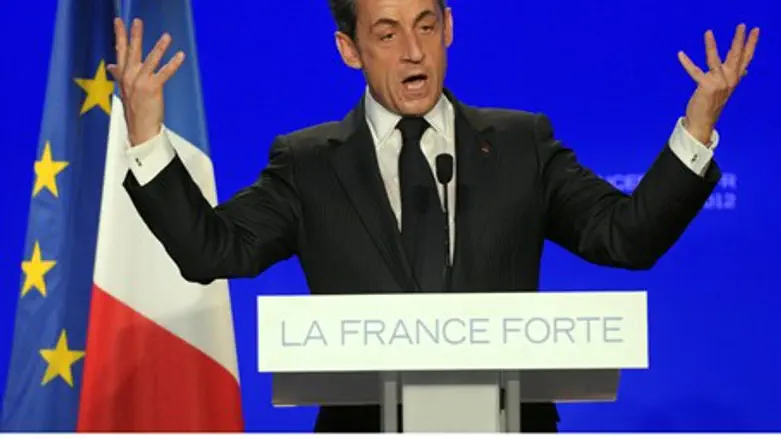 Nicolas Sarkozy
Reuters
Former French president Nicolas Sarkozy on Tuesday called on the members of his UMP party to vote against a proposed resolution that would call for the recognition of "the state of Palestine", according to AFP.
"I ask my friends to vote against" the resolution, said Sarkozy, who is UMP's presidential candidate in the next elections.
"I will fight for the Palestinians to have their state. But unilateral recognition a few days after a deadly attack and when there is no peace process? No!" he added, referring to last week's attack in a synagogue in Jerusalem in which terrorists murdered five Israelis.
Sarkozy's call comes ahead of an upcoming vote on a proposal by the Socialist Party urging the government to recognize Palestine as a state.
The vote was originally scheduled for November 28 but has since been postponed to December 2.
France's vote will follow moves by several European countries that have already moved to recognize "Palestine".
British lawmakers voted overwhelmingly on October 13 in favor of a non-binding motion to "recognize the state of Palestine alongside the state of Israel as a contribution to securing a negotiated two-state solution".
Sweden announced on October 30 it officially recognized the state of Palestine, a move criticized by Israel and the United States.
Last week, Spanish lawmakers adopted a motion calling on the government to recognize a Palestinian state.