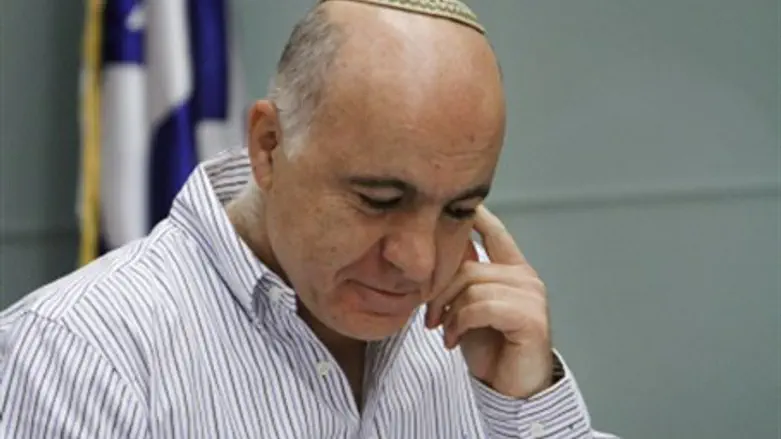 Shin Bet head Yoram Cohen
Israel news photo: Flash 90
Israel Security Agency (ISA or Shin Bet) denied claims in the media that it had warned the IDF of an outbreak of war with Gaza in the summer but was ignored.
The ISA has suggested that the information they distributed to the IDF in January 2014 indicated that Hamas could be training for a possible confrontation with Israel.
However, the agency emphasized that "at no point did Shin Bet agents pass along a preemptive warning of war against Hamas that would take place in July."
ISA explained further that "as of late April 2014, we passed along information about Hamas's intentions to carry out a major terrorist attack, which could lead to something bigger," claiming though that they never had concrete information of a war to pass along, despite IDF claims of concealment. 
"As soon as we received intelligence on the possibility of a major attack, the IDF and Shin Bet's intelligence and operational systems went into prevention mode. The preparations were made with the full cooperation of IDF and Shin Bet officials," the ISA added.  
"On the subject of the terror tunnels, we should clarify that the information held by the security system before the operation included a number of tunnels and the shaft entry locations in the Gaza Strip. However, our security forces did not have information concerning the routes of the tunnels' infiltration into Israel and the location of the exit shafts."
"It is noteworthy that during the war, the IDF and ISA cooperated, saving the lives of many soldiers and civilians during Operation Protective Edge."
"The IDF and Shin Bet will continue to work in full cooperation in the future to maintain the security of the state," the ISA announcement stressed.
The recent conflict between the IDF and ISA flared when IDF Chief of Staff Benny Gantz penned a letter to Netanyahu complaining of mistrust. 
Though the conflict has been brewing between the security agencies since top IDF officials accused the Shin Bet of not passing along high-priority updates on Hamas during Operation Protective Edge in Gaza this summer.
Netanyahu responded by instructing all parties to cease from engaging in public with issues that need to be dealt with between the security establishments - and that, ultimately "we all have a national responsibility for Israel's security and we must continue full cooperation for the safety of Israeli citizens."