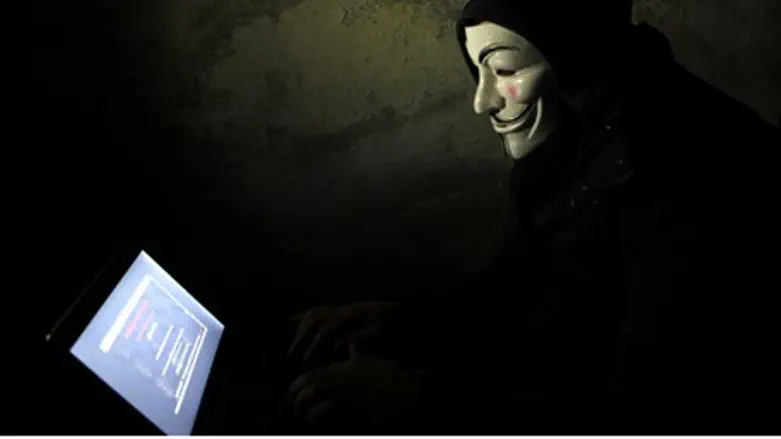 Hacker (illustrative)
Flash 90
Hackers claiming to be affiliated with Anonymous and other international organizations have declared Friday as a "day of attack" against Israeli web sites. A post on a site belonging to the Hamas-affiliated Palestinian Information Center said that November 14 would "be another round in the cyber-war against Israel."
The information about the attack was reported by Dr. Tal Pavel of the MiddleEasternNet web site. Pavel is one of the foremost experts in Israel on cyber-security and the Arab Internet.
The posting was based on a report in Arabic on the Al-Majd new site, and was distributed on several Palestinian Authority web sites as well. The attack, said the report, was Anonymous's answer to "the ongoing Israeli attacks on the Al Aqsa Mosque. We and other groups decided to get together and attack Israeli government sites, bank sites, and all Israeli Internet users."
The hackers also promised to attack IDF and defense web sites. The attacks, the group said, were "to punish Israel for keeping Arab worshippers out of their mosque." Last week, officials closed the Mount to both Jews and Arabs in the wake of the shooting of Temple Mount activist Yehuda Glick.
Hackers claiming to be from Anonymous have promised such attacks in the past, but other than defacing a few sites that have not installed appropriate software, they have largely failed to stop Internet usage in Israel, security officials said.