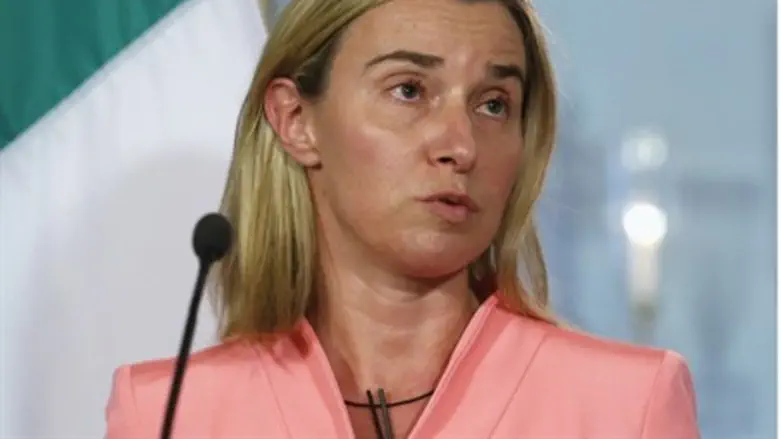 Frederica Mogherini
Reuters
EU foreign policy chief Federica Mogherini on Tuesday issued a noncommittal response to two deadly attacks in Israel Monday, voicing "concern" about escalating violence and urging progress toward a "two-state solution."
"We need a Palestinian state living in peace and security next to the Israeli state," said Europe's top diplomat in Berlin, after recently visiting Israel and the Palestinian Authority.
"And I am particularly sad and worried about the escalation of violence that we are witnessing these hours," she told reporters, flanked by German Foreign Minister Frank-Walter Steinmeier, apparently referring to deadly stabbing attacks in Tel Aviv and Gush Etzion. 
Recent violence had "demonstrated very clearly that if we do not offer political perspective both to the Israelis to live in security and to the Palestinians to have a state, their own state, violence will come back", she said.  
"I know that we can work closely together in that direction" in the 28-member EU, she said.
Arab violence against Jews and Israeli security forces as continued to escalate, with riots in Jerusalem ongoing despite a police crackdown and sporadic rock-throwing attacks throughout the country injuring a number of Israeli motorists.
A string of deadly attacks by Palestinian terrorists have raised tensions further, as Israelis criticize the international community for failing to condemn and take action against Palestinian incitement, particularly from the Palestinian Authority with whom Israel is being urged to pursue a "two-state solution."
AFP contributed to this report.