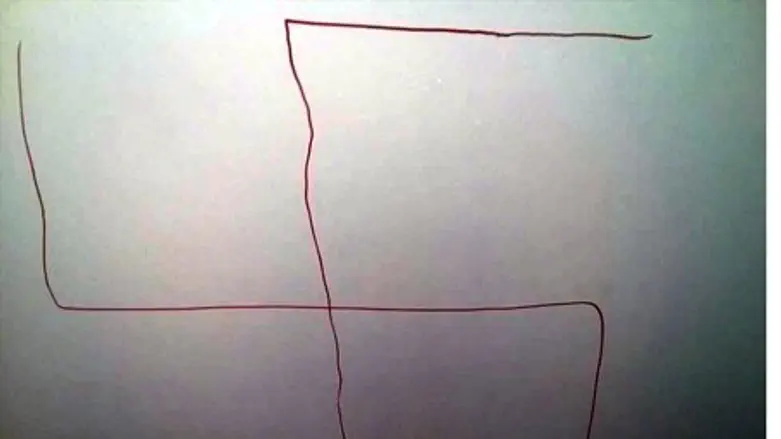 Swastika at Hebrew U
Im Tirtzu
Against the backdrop of increasing violence in the city, students at Hebrew University's Mount Scopus campus in Jerusalem noticed a swastika painted on the wall of a bathroom stall this weekend. 
Representatives of grassroots Zionist movement Im Tirtzu sent a request to the university administration, to respond immediately to the anti-Semitic symbol on campus. 
In an appeal to the rector, Im Tirtzu wrote in part: "The fact that students are exposed to this racist, Nazi symbol at an institution that is supposed to be the bastion of tolerant, humane, critical thinking is utterly shocking. Needless to say, the Hebrew University in the State of Israel is no place to tolerate anti-Semitism. We ask for your prompt attention to this incident."
Dr. Ronen Shoval, founder of Im Tirtzu, said that "in light of the incitement and persecution of Jews at the university indicating the phenomenon of anti-Israel incitement in Arab-sponsored groups, we call on the university administration in particular and on the security services in general to open an investigation to bring the perpetrators to justice."
"We should not underestimate the potential for this to lead to violence against Jewish students. This is a clear call to murder Jews. The writing is on the wall," said Shoval.