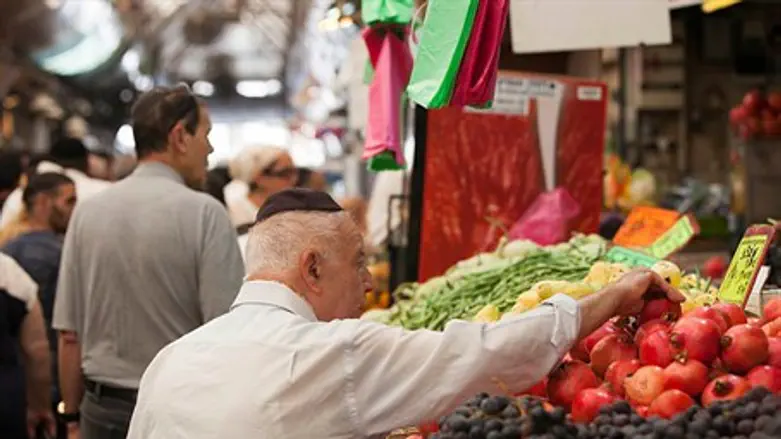 market in Jerusalem
Flash 90
Prices in Israel may be high, but they are going up at a slower pace than in other OECD countries, a report by the Organization for Economic Cooperation and Development said in its latest report.
The report relates to prices recorded between August of 2010 and August of this year. During that period, the cost of living in OECD countries on average was 9.1%, while prices in Israel rose 7.6%.
According to an analysis by Israeli economist Ehud Perlsman, the cost of living increase for Israel during the period 2005-2013 was comparable as well. During that time, prices rose an average of 21.9% in OECD countries. And 21.7% in Israel.
The report, said Perlsman, was based on a further reading of OECD reports on inflation, which examined parity purchasing power. Previous reports in the Israeli media that claimed that price increases in Israel were 34.1% higher than in other OECD countries were incorrect, he added.