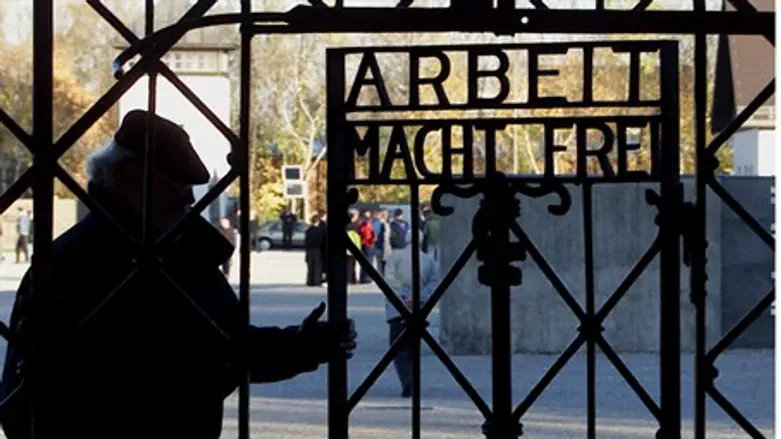 Visitor walks through a gate at the former Da
Reuters
German police have announced that part of the large iron sign at the entrance to the Dachau Concentration Camp which says "Arbeit Macht Frei" (Work Makes You Free) has been stolen. No suspects have yet been identified.
Dachau, which is not far from Munich, was the first of the Nazi concentration camps in Germany.
The sign over the main gate at the Auschwitz death camp, which bears the same slogan, was stolen and cut into pieces in December 2009. It was found a few weeks later, and later welded back together and restored almost to its previous condition.
The Auschwitz sign was stolen by what was described as "foreign trophy hunters." Polish police recovered the sign with the help of a citizen who responded to a reward offer and reported on suspicious moves by neighbors.
The five thieves, ages 20 to 39, were arrested after the 16-foot-long metal sign had been found cut into three pieces in a house. One of them, former Swedish neo-Nazi Anders Hogstrom, was sentenced to two years and eight months in prison for his part in the theft. A court in Cracow sentenced two of his Polish accomplices to 28 and 30 months behind bars.