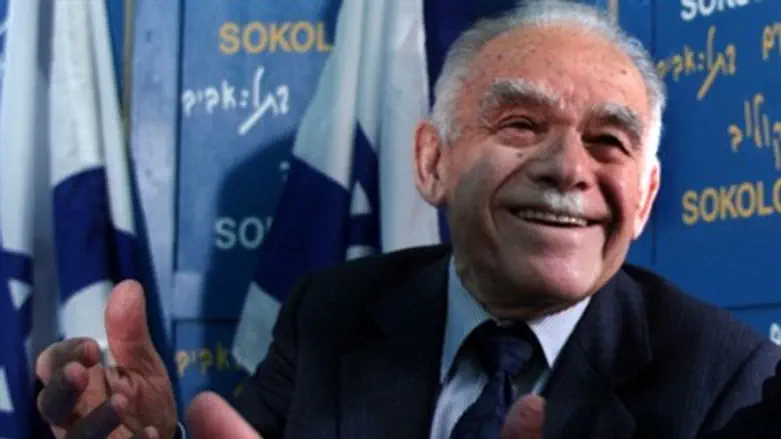 Yitzchak Shamir
Reuters
Israel will continue to build in Jerusalem, Prime Minister Binyamin Netanyahu said Sunday. Netanyahu was speaking at the inauguration of a new road to be named for former Prime Minister Yitzchak Shamir. The government commemorated the memory of Shamir in special ceremonies Sunday.
Netanyahu also discussed the ongoing talks between Iran and Western countries, saying that the talks were "a danger because they are likely to allow Iran to remain on the tip of becoming a nuclear power. The deal is likely to leave Iran with thousands of centrifuges, allowing them to continue generating nuclear power, and enabling them to build a nuclear bomb easily.
Meanwhile, he said, Israel would continue developing Jerusalem. "Prime Minister Shamir emphasized at every opportunity the need to ensure the unity of all of Jerusalem, and he labored to make into a dynamic city. Of course, he defended Israel's natural right to build there. Is it possible, he asked, that a Jew would not be able to build a home in Jerusalem? Can we be forbidden to build in our capital, the city of our forefathers? We must allow all – Jews, Christians, and Muslims – to develop and build in Jerusalem," Netanyahu said.
"Under Israeli sovereignty, Jerusalem is a unified city that is open to all," he added. "There are those who seek to cause dissent, to rebuild the walls within its center. We will not allow this to happen, we will stand strong against all the forces that seek this and fight them with an iron hand."