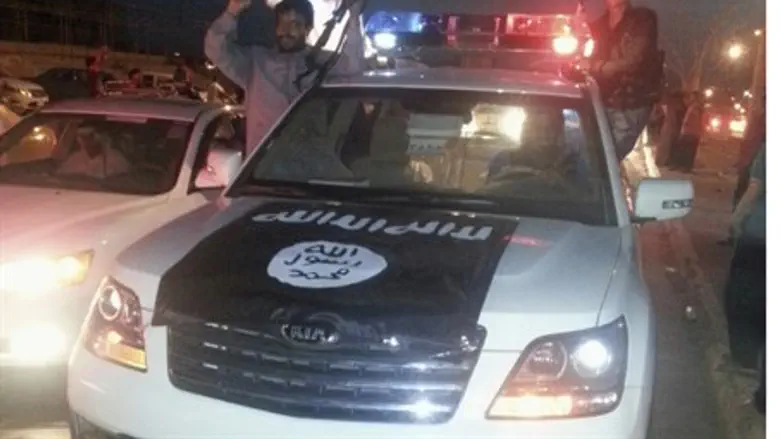 ISIS terrorists in Mosul
Reuters
France moved closer Thursday to adopting a new, tough anti-terrorism law which would slap a travel ban on anyone suspected of planning to wage jihad after the upper house Senate approved the draft law, AFP reports.
The bill comes as authorities are increasingly wary about the number of French citizens and residents travelling to fight in Iraq and Syria who could potentially come back and stage attacks in their home country.
But while the majority of senators approved the bill, the Greens and Communists voted against it due to fears it would curtail citizen freedoms.
The travel ban included in the draft law would see suspects have their passports and ID cards confiscated for six months, with the measure renewable for up to two years.
It also brings in punishment for "lone wolves" who plan terrorist attacks on their own, and allows authorities to ask Internet service providers to block access to sites that endorse "acts of terrorism".  
The bill was approved by the lower house National Assembly last month and now has to be examined by a joint commission of MPs and senators before being signed into law.
But "La Quadrature du Net", a French association that defends online rights, slammed the bill as "unsuitable and dangerous", calling for parliamentarians to take it to the Constitutional Council, which ensures that the French constitution is respected.
According to Prime Minister Manuel Valls, some 1,000 nationals or French residents are involved in one way or another in jihadist networks, by either making their way to Syria or Iraq, having already returned or being suspected of wanting to travel abroad.
While some grow disillusioned when they join jihadists in Syria or Iraq, authorities fear that others could be indoctrinated, come home and carry out attacks on home soil.
For instance, Mehdi Nemmouche, a French national suspected of killing four people at Brussels' Jewish Museum in May, had spent more than a year fighting with Islamic extremists in Syria.