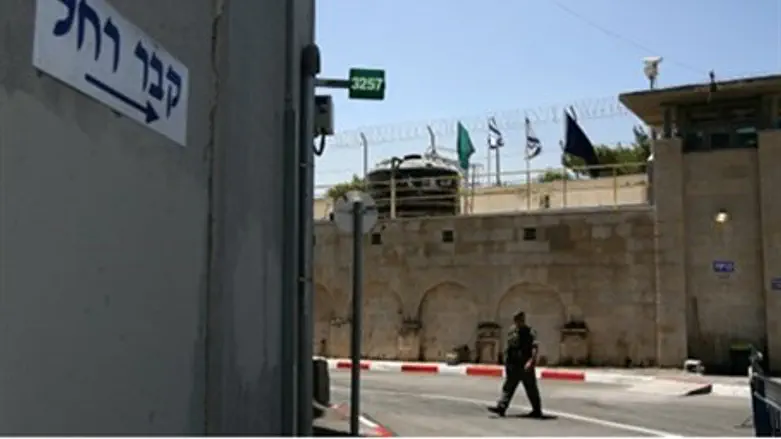 Rachel's Tomb
Flash 90
A border policeman was lightly injured in his leg, apparently after Arab rioters hurled an explosive device at Israeli security forces at the Rachel's Tomb in Bethlehem.
The incident began when some 40 rioters began attacking border police stationed at the holy site to protect Jewish visitors, throwing rocks and molotov cocktails at them. Border police responded by advancing on the rioters in an attempt to disperse them.
At that point the improvised explosive device was launched at troops, who responded with riot-control measures. Security forces have begun an investigation to track down the terrorist responsible for throwing the bomb.
Palestinian Arab terrorists regularly attack Rachel's Tomb, which is believed to be the burial place of the Biblical Matriarch Rachel.
It comes amid renewed violence by Arabs against Jews in Jerusalem, particularly on the Temple Mount - Judaism's holiest site - as well as against the capital's light rail system.
Visiting the Temple Mount yesterday, Internal Security Minister Yitzhak Aharonovich said police were aware of the identities of most of the attackers, who he said were members of Hamas and the Muslim Brotherhood-aligned Islamic Movement in Israel.
"We know them, and some of them have (already) been arrested," he said. "That is the police force's work and it will carry it out. I will not permit the throwing of another single stone."