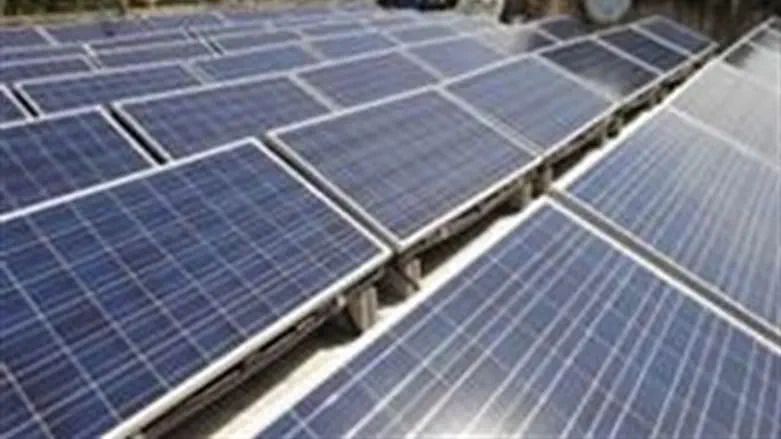 Solar Farm
Israel news photo: Flash 90
Israel is joining a group of 41 countries, members of the World Trade Organization, that have agreed to drop all customs duties on goods that contribute to a cleaner environment.
Among the participating countries are the US, China, Japan, and the EU countries. Combined, they account for nearly 90% of the trade in environmentally-conscious goods.
Israeli officials said that participating in the program will help Israeli cleantech firms, by making their products cheaper abroad. In addition, joining the program will provide more access to international markets for Israeli companies.
A spokesperson for the Economics Ministry said that products participating in the program will include products such as solar water heaters, filters, wind turbines, and products to check air pollution.
Commenting on the deal, Economics Minister Naftali Bennett said that "according to our forecasts, the worldwide market for environmental products is close to a trillion dollars, but several countries impose duties of up to 35% on these products. This is a major blockage to trade that forces everyone to pay more for innovations and better products. The new arrangement will end this situation, and promote the adoption of green technology," he added.