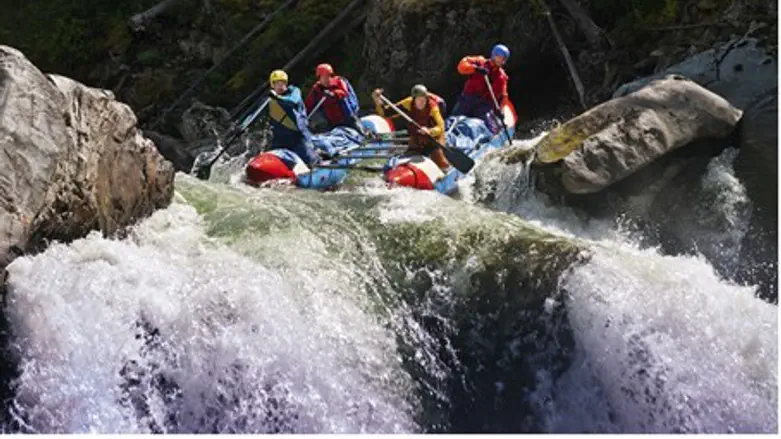 The raft capsized after hitting rapids
Thinkstock
The body of a second Israeli tourist who went missing after a rafting accident in Peru has been discovered, according to reports.
The 21-year-old man's body will be flown back to Israel for burial. He has not yet been named but is reportedly from Tel Aviv. It comes after the body of the first missing tourist, a 22-year-old woman from Ramat Hasharon, was discovered by rescuers on Thursday.
Two other Israeli tourists were rescued after the raft they were traveling in capsized when it unexpectedly hit rapids less than a week ago.
Local media reports had initially suggested the raft was overcrowded at the time, but one of the tourists who was present dismissed the claims, saying all safety precautions were taken and that two qualified guides were present at the time.
An Israeli rescue mission, including three soldiers from the IDF's elite 669 rescue unit, were sent along with advanced mechanical equipment on Thursday in a last-ditch attempt to locate the two missing tourists. 
Also on Thursday, the Israeli consul in Lima arrived in the city of Cusco located near the river to established a special operations room to oversee the rescue efforts together with local authorities and rescue forces, which included Peruvian naval commandos and a rescue helicopter.