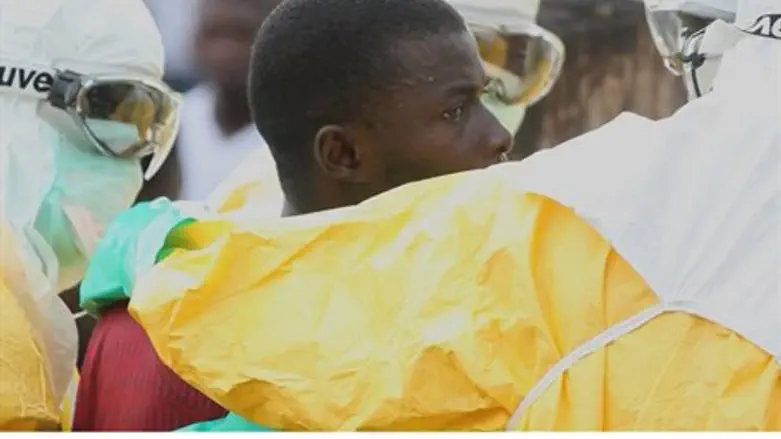 Ebola patient in Liberia (file)
Reuters
Israel is preparing for a possible breakout of Ebola. On Monday, Prime Minister Binyamin Netanyahu called a meeting in his office to discuss how prepared Israel is for such an outbreak, and what the country would do if such an event came to pass.
During the meeting, health officials presented an overview of the Ebola situation in Israel and the rest of the world. The officials also discussed ways that the virus was spread, concluding that it required direct contact with fluids from patients who already had the disease, and was not transmitted via food or through the air.
US officials were meanwhile urging that Americans remain calm as the first US patient to contract the disease deteriorated even further over the weekend. Thomas A. Duncan, who became ill with Ebola after arriving from West Africa in Dallas two weeks ago, was fighting for his today after his condition worsened to critical, according to the director of the US Centers for Disease Control. The Dallas hospital that admitted him did not recognize the deadly disease at first and sent him home, only for him to return two days later by ambulance.
On Monday, an American video journalist for NBC who contracted Ebola while working in Liberia as a freelance cameraman, arrived at a Nebraska hospital to be treated for the deadly disease. He will be kept in a specialized containment unit built specifically to handle this type of illness. Doctors report that all treatments are being considered.
At Monday's meeting, officials said that Liberia and Sierra Leone were still the prime countries where the disease would be contracted.