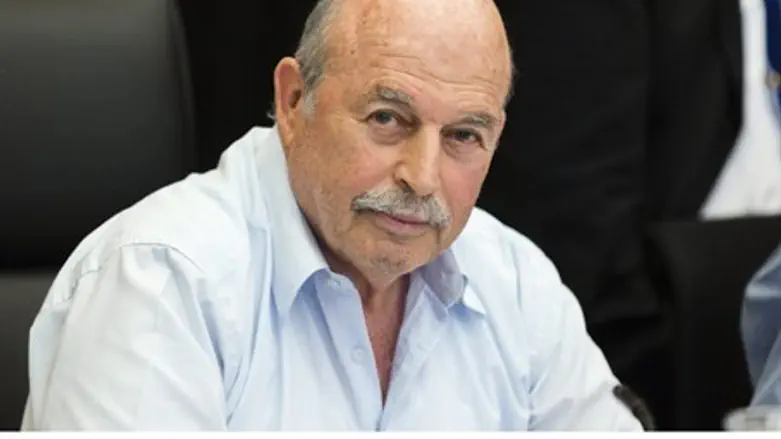 Nissan Slomiansky
Flash90
Labor MK Stav Shafir managed to get herself thrown out of a meeting of the Knesset Finance Committee Monday, after she shouted repeatedly at committee chairman MK Nissan Slomiansky (Jewish Home) that he was "taking money from the poor and giving it to the settlers," as he worked on approvals for the 2015 state budget.
The brouhaha developed after Slomiansky presented a chart showing how much money had ben given to towns in southern Israel that had suffered during Operation Protective Edge. Shafir had claimed that most of the money had gone to the Southern Hevron Hills Regional Council. In response, Shafir screamed at Slomiansky that he was "hiding information" and "preventing free expression" by attempting to move the discussion forward.
Slomiansky gave back as good as he got. "Either you are a tool of the far left, or you cannot understand a simple chart," he told Shafir. "The other alternative is that you understand what is going on and are just lying. As the chart shows the Hevron Hills communities received a lot less money than southern communities." Unsatisfied with that answer – and unwilling to calm down – Shafir was asked to leave.
In a statement, Slomiansky said that Shafir was operating "according to the old rule of the left, which is 'never let the other guy get a word in.' MK Shafir constantly tries to hijack conversations and never lets anyone speak."
Shafir said in response that it was Slomiansky who didn't know how to conduct a conversation. "Anytime anyone tries to ask tough questions and expose the true agenda of this committee, he loses control and throws the questioner out of the discussion. Instead of using these illegal and outmoded tactics, I would suggest to Slomiansky and his friend Finance Minister Yair Lapid to stop hiding facts and tell the truth about where the money is going."