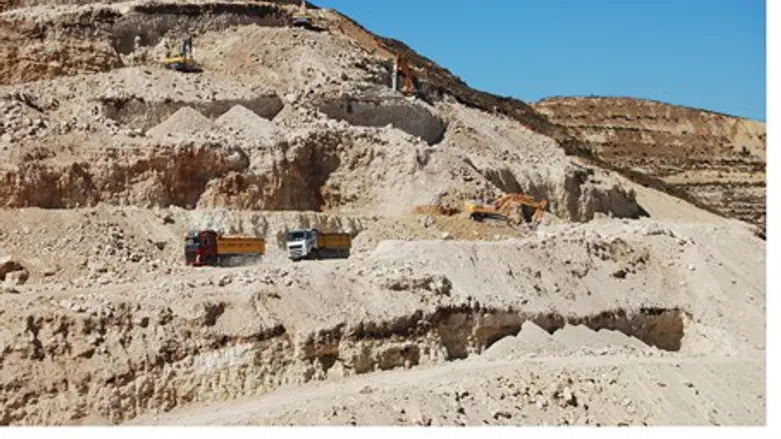 Construction has yet to begin, but 65% is alr
Nofei Israel
House prices in Israel continue to spike, and it is ranked in the top five countries in the world on a scale of price per meter. The demand for apartments in Israel spans Jewish communities all over the world, in part because of rising anti-Semitism, which has galvanized thousands who can afford it to realize their dream of purchasing a home in Israel and making aliyah.
The high demands are affected not only by the wave of foreign investors, but also because of the high birth rate in Israel, which creates a tremendous shortage of apartments and a constant rise in prices. Add to that the current standstill of new housing starts, and you have a situation where prices are skyrocketing.
However, the housing crisis in Israel does not seem to be having an effect on the building standards in the country: in fact, standards appear to be breaking records even compared to other countries. 
And despite all the difficulties involved in purchasing an apartment in Israel, including the high price per meter, people from abroad as well as those seeking to improve their housing situation in Israel insist on the highest standards of quality for their apartments. The company that leads the pack in these standards is Nofei Israel, which has turned the Ramat Givat Zeev neighborhood into the "Caesaria of Jerusalem" with the luxurious standards of the apartments and homes and the surrounding development.
Ramat Givat Zeev has set new standards for the term "quality of life" in Jerusalem. Aside for the massive development investment, which includes wide roads, green parks, elegant fountains, tennis courts, a country club and more, the developers have set a new trend for schools in the neighborhood, and plan to have all the schools housed in spacious, fully constructed buildings, and directed by veteran educator and public personality Rabbi Eli Paley.
The combination of excellent education and quality of life, at the highest level of development investment seen in Israel, has generated an exceptionally high demand. Even before construction has begun, 65 percent of the project has been sold - an unprecedented rate of sales for a new neighborhood. Real estate experts predict that once the neighborhood is populated, the prices will rise even higher due to the unique character of the neighborhood, and many buyers will be ready to pay almost any price to be able to live there. It is expected to exceed even many of Jerusalem's luxury neighborhoods in terms of quality and living standards.
Ramat Givat Zeev is the flagship project of Nofei Israel, which leads in the real estate field with a solid record of creating housing solutions for the Orthodox communities in Israel. The neighborhood offers varied housing options, including some 150 private homes, with individualized floor plans, and two family cottages, as well as 250 large apartments. It should be noted that most of the private lots have been sold, and marketing of the apartments is in full swing.