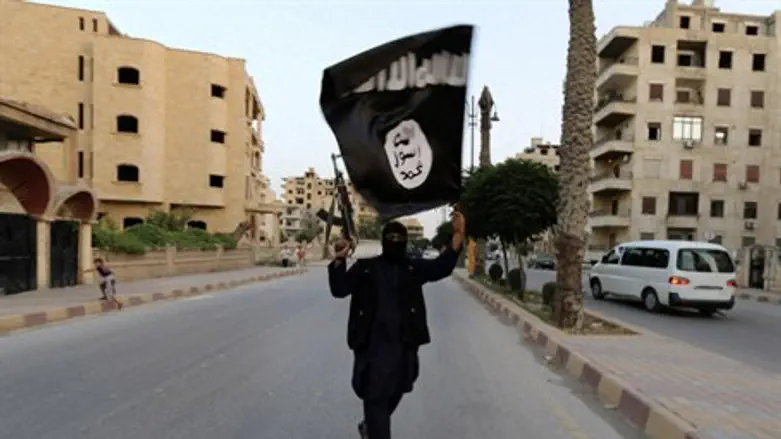 Member of Islamic state
Reuters
The United States said Friday it has "no plans" for any military coordination with Iran in the fight against Islamic State fighters operating in Iraq and Syria, AFP reported.
"We are not going to coordinate military action or share intelligence with Iran and have no plans to do so," State Department deputy spokeswoman Marie Harf said, reacting to reports that Tehran had approved such an arrangement.
Harf said that Washington was "open to engaging" with Iran as it had in the past on select issues, notably on Afghanistan in late 2001, when the two sides worked to put Hamid Karzai into power after the fall of the Taliban.
"But we will not be coordinating our action together," she declared, according to AFP.
The BBC earlier reported, citing unnamed sources in Tehran, that Iran's supreme leader Ayatollah Ali Khamenei had approved cooperation with the U.S. in the fight against Islamic State. Iran's foreign ministry said the report was not correct.
According to the sources, Khamenei gave the orders to General Qassem Soleimani, commander of the elite Quds force that is a special operations unit of the Revolutionary Guards for international missions.
While Khamenei has previously opposed U.S. action in Iraq, U.S. airstrikes have been proving effective in the country; recent airstrikes either took out 18 IS leaders in Iraq, including an American jihadist leader.
As far back as in June when the IS threat was first becoming fully recognized, Prime Minister Binyamin Netanyahu warned America not to join forces with Iran against IS in Iraq, saying that "both of these camps are enemies of the United States, and when your enemies are fighting each other, don't strengthen either one – weaken both."
(Arutz Sheva's North American desk is keeping you updated until the start of Shabbat in New York. The time posted automatically on all Arutz Sheva articles, however, is Israeli time.)