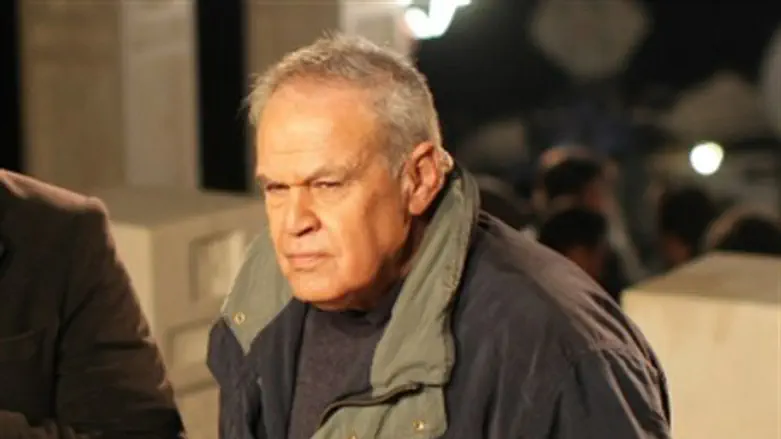 Roni Daniel
Flash 90
Hamas has achieved a major achievement in its long-term ceasefire deal with Israel that started on Tuesday at 7 p.m., according to Channel 2 News' military analyst Roni Daniel.
Commenting on the rumored ceasefire shortly before it was confirmed by the government minutes before taking effect, Daniel noted that Knesset members previously threatened that Hamas will leave the current round of fighting without a single achievement.
"But indeed gentlemen, Hamas has a huge achievement. This terrorist organization stood for 50 full days against the most advanced and strongest army in the Middle East, and did not submit," noted Daniel.
The journalist acknowledged that Hamas has been seriously hurt in the fighting; the group's financial chief and three top commanders have been assassinated in the last week, as well as potentially Hamas's military chief.
"However even on the fiftieth day (Hamas) has the strength to argue about the conditions of the ceasefire, its time period, and apparently about the agreements that will come as a continuation to it," remarked the military analyst.
Hamas was indeed attacking until the very end, killing an Israeli and seriously wounding two others in a massive mortar and rocket barrage starting just over an hour before the ceasefire, and even breaching the ceasefire up to 15 minutes after it came into effect.
Regarding how residents of the south were forced to flee their homes during the operation and millions others likewise were forced into shelters under regular rocket fire, Daniel commented "basically, Hamas dictated our lives to us for 50 days."
"I'm very concerned about what they're learning from this incident in Iran, Hezbollah and other organizations. This needed to end with Hamas begging for its life, and it didn't," Daniel added.
"Less than two hours ahead of the declaration of a ceasefire I take the liberty of assessing that Israel once again will answer in the affirmative and Hamas can tell itself - when we wanted we fired at Jewish homes, and when we wanted there was a ceasefire," concluded the senior journalist.