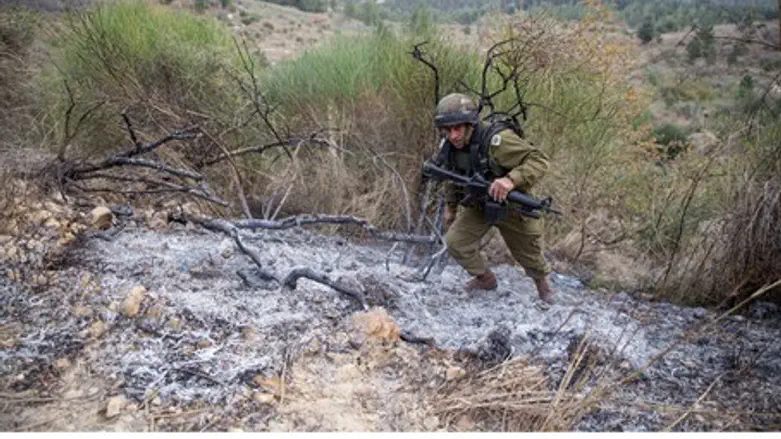 Damage from Katyusha in N. Israel (file)
Flash 90
The Lebanese Army has located the rocket launcher used to fire rockets on Israelis in the Upper Galilee on Saturday night, according to Lebanese news outlet A-Nusra.
According to the outlet, the launcher is the area between the towns of Alma al-Shaab and Al-Tz'hira.
The Lebanese army is currently attempting to move the launcher to one of its bases, purportedly for inspection. 
No physical injuries or damage were reported in Saturday night's attack, which was followed hours later by a similar attack from Syria. 
Following the attack, Israel fired mortar shells towards the source of the fire in southern Lebanon.
Since Operation Protective Edge began, at least nine have been fired into Israel from Lebanon; the Lebanese Army arrested several terrorists involved in at least one salvo on the Galilee, but also complained to mediating body UNIFIL after the IAF responded to the attacks.
Sunday morning's reported discovery follows what were allegedly harsh words to Beirut, according to Walla! News, through which the IDF communicated through UNIFIL that it held the Lebanese government directly responsible for Saturday night's attack. 
More to follow.