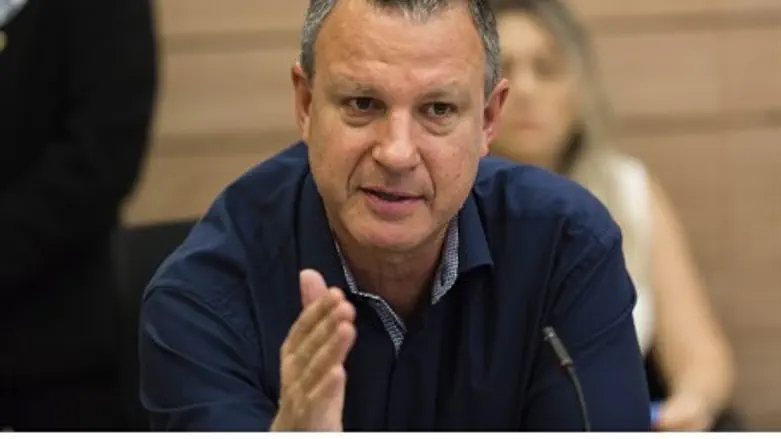 Erel Margalit
Flash 90
MK Erel Margalit (Labor) sharply condemned Prime Minister Binyamin Netanyahu on Wednesday morning, in the wake of the massive renewed rocket fire by Hamas terrorists since Tuesday afternoon in breach of the ceasefire.
"Where is the prime minister?" asked Margalit on his Facebook page.
"This is a disgrace, simply a disgrace. There's no other definition of what is happening here. A terrorist organization is holding target practice on Israel and deciding for it. It sends Israeli residents time and again to shelters and disrupts their lives," continued the MK.
Hamas has itself supported Margalit's appraisal that it is determining what will occur, with a spokesperson saying on Sunday "the Israelis won't return to their homes until Hamas lets them, and not Netanyahu."
The Labor MK added "and what is the prime minister doing? Sending the delegation to Cairo (for truce talks) and returning it, sending and returning it."
Slamming Netanyahu for not knowing how to deal with the security threat, Margalit said "it's a disgrace. This is an absence of ability to make hard decisions at the military level, and in parallel a lack of ability to make hard decisions at the state level."
Firing off a final verbal volley, Margalit charged "Netanyahu is paralyzing Israel. Binyamin Netanyahu, go to the public and give them a clear answer: what do you plan to do so that this disgrace will end?"
MK Danny Danon (Likud) likewise criticized Netanyahu on Wednesday, saying his "policy of 'quiet will be met by quiet' brought about the humiliation of Israel, and now we are at a critical juncture in time in which if we don't act, the Israeli deterrence will erode."
The two MKs are not alone in calling for a clear national response. Last Thursday, 10,000 Israelis rallied in Tel Aviv's Rabin Square, demanding the state finish the job in Gaza so that residents of the surrounding area could return home.