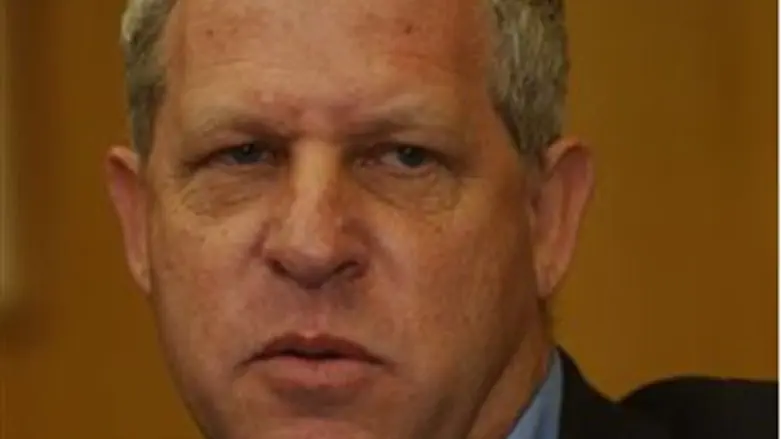 Maj. Gen. (res) Giora Eiland
Flash 90
The Institute for National Security Studies head Maj. Gen. (res.) Giora Eiland on Tuesday criticized Israel's policy of retaliatory airstrikes to Hamas rocket attacks, instead proposing anotherl idea - responding to missiles by cutting off supplies.
As terrorists in the Hamas enclave of Gaza renewed their rocket barrage on Tuesday afternoon in breach of the ceasefire, Eiland told Channel 2 that the current burst of terror does not necessarily mean Hamas wants to return to full combat.
Rather, the general suggested that Hamas possibly intends to accompany the Cairo truce talks with rocket fire so as to strengthen its hand in the talks.
Supporting this appraisal, Hamas spokesperson Moshir al-Masri hinted his group's possible responsibility for the rockets as a strategic ploy, saying shortly after the first salvo "if Israel wants calm, it must answer to the demands and rights of the Palestinians."
Eiland criticized the current Israeli policy of responding to missile attacks with limited airstrikes on terror targets, a policy employed Tuesday after the initial salvo, and which he argued was ineffective.
Instead of this tactic, Eiland offered a different stratagem - every time Gaza terrorists fire a rocket on Israel, according to the proposed policy, Israel would cut the transfer of supplies to the Hamas enclave.
"You don't give supplies to someone who is firing on you, that's an accepted fact between countries," noted Eiland.
Even in the midst of Operation Protective Edge, Israel continued to transfer supplies to the Hamas stronghold. It also continued supplying electricity needed to fire rockets, even though the PA, which buys electricity for Gaza, owes Israel 1.5 billion shekels ($525 million)in unpaid electric bills.
The general reasoned "we need to stop separating Hamas from the civilian population in the (Gaza) Strip and understand that it's a country, and Hamas is the authentic representative of the population in Gaza."
To cut supplies would not be a severe humanitarian breach, says Eiland, since Hamas always has the option to stop firing rockets.
"It's not that you're doing it unilaterally, you tell them 'stop firing and everything will be fine,'" said Eiland. "These (response) strikes in Gaza don't create deterrence, Hamas is already immune to them."
Several out-of-the-box proposals have been advanced regarding Gaza, such as cutting electricity for a day after every rocket, as well as automatically firing back a randomly aimed rocket for every Gaza rocket.