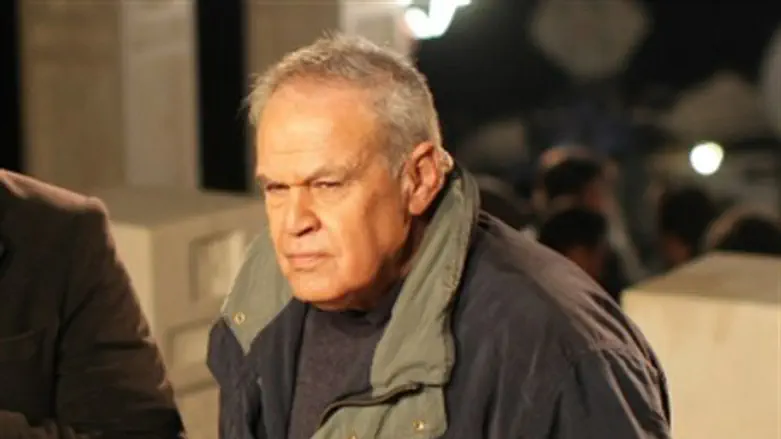 Roni Daniel
Flash 90
Israel is "stuttering" when dealing with Hamas, Channel 2 News' military analyst Roni Daniel said on Wednesday night.
Daniel's criticism came amid reports that a ceasefire between Israel and Hamas was extended for five more days.
"I find it unacceptable that the people of Israel have to count hours. Hamas can at most do what it has done up to now," he said, noting that the organization has been hit hard in recent weeks.
"It is unthinkable that such an organization can terrorize Israeli civilians. We cannot allow these rounds of escalation," said Daniel. "I hope that Israel will come around and not accept these five days. Five days and then another five days - what is this?"
"I look at the military and security reality and refuse to believe what I heard this evening," he said, adding that the Hamas "tales"  that it was not the group that fired rockets at Israel hours before the previous ceasefire was to expire, were not satisfactory.
Daniel further noted that there was Israeli agreement to Hamas's demand for a seaport in Gaza, conditional upon the demilitarization of Gaza, but the Palestinians rejected that condition.
"I regret that we are stuttering in front of these opponents, Hamas is dictating the pace and events, Israel must save itself from this situation and quickly," he said.
Several nationalist MKs on Wednesday night called for a strong Israeli reaction in the wake of Hamas's latest rocket attacks on Israel.
Deputy Transportation Minister Tzipi Hotovely (Likud) said that as long as the residents of southern Israel continue to feel afraid, the military operation in Gaza was not completed.
"Israel cannot be a prisoner of Hamas. Operation Protective Edge must end with a mortal blow to Hamas's capabilities, eliminating the leaders of Hamas and achieving deterrence," she said.
MK Miri Regev (Likud), formerly the IDF Spokeswoman, called on the government to instruct the IDF to operate in Gaza until the Hamas terrorist infrastructure completely collapses.
"It is time for the Israeli government to keep its promises to the public, bring back the security to the citizens of Israel and stop the rocket fire into Israel in general and communities in the south in particular," she said.
"It seems there is no other way," emphasized Regev. "All attempts to reach an agreement with Hamas have ended and are doomed to fail because it is a dangerous terrorist organization which aims to destroy Israel. We have seen that all the diplomatic elements cannot influence a terrorist organization."